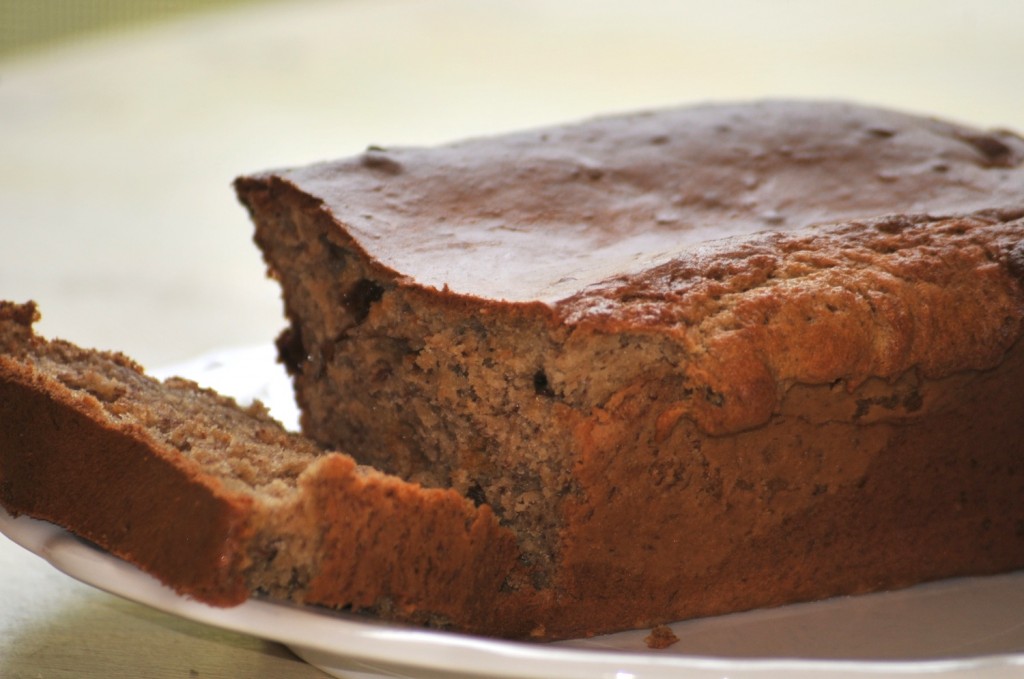 This is my personal version of banana bread. Let me know if you like it.
Ingredients
3 medium size ripe bananas (or 4 smaller ones)
100 g sugar
1 package vanilla sugar Dr. Oetker
2 eggs
114 g butter (1 stick)
250 g flour
pinch salt, 1 tbsp baking powder (Dr. Oetker)
2 tbsp natural yoghurt
pinch of nutmeg
1 tsp cinnamon
3 tbsp organic raisins (not sulfured)
Baking Instructions
- Mix sugar, vanilla sugar and eggs.
- In a separate bowl mix flour with baking powder.
- Peel bananas, slice and mash them in a separate bowl; add yoghurt, mix it.
- Add flour to the egg mix, stir well, then add bananas.
- Add cinnamon, nutmeg and raisins, mix well.
- Grease a loaf form with butter then add the dough.
- Bake for 60 minutes in pre-heated oven on 350 F, then let it cool off for 10 minutes before placing it on a baking grid.
FaceBook Comments
comments