This almond apple cake is worth it a try! It is a delicious combination of a short cake base (we call it "Muerbeteig" in German) and a mix of apples, cinnamon and almonds.
Of course all German apple cakes are great and very tasty but this one is quite special. You will taste it and bake it again and again! Happy Baking!
---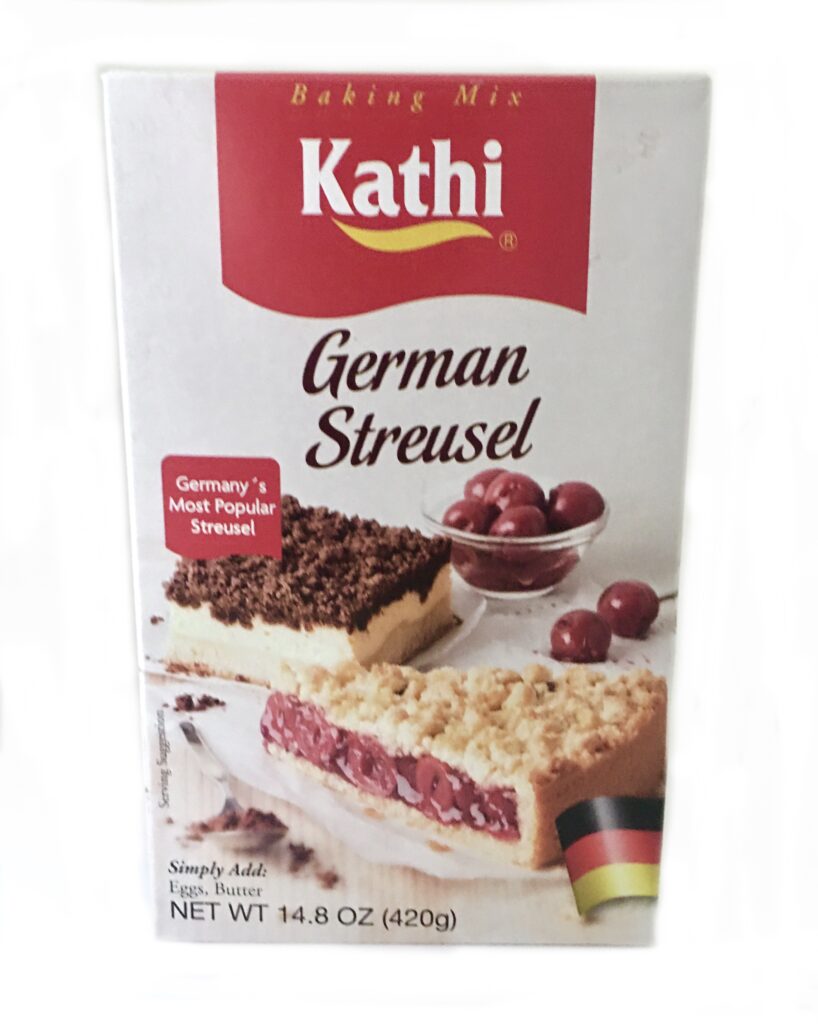 ---
Ingredients Almond Apple Cake
Dough
250 g flour – 2 cups
1 egg
125 g butter, unsalted (1 stick butter is 117 g)
1 tsp baking powder (not baking soda, pref. from Dr Oetker)
60 g sugar – 1/4 cup or less
1 package vanilla sugar  0.3oz – How to make Vanilla Sugar –
Apple Filling
3-4 medium sized apples
100 g butter – less than 1 stick
1 package vanilla sugar, 0.3 oz
70 g sugar – 1/2 cup or less
160 g slivered almonds – 5.6 oz
1 tbsp lemon juice
1 tsp cinnamon
3 tbsp milk
1 tsp potato starch
Baking Instructions Almond Apple Cake
– Make the dough by mixing all ingredients for the dough.
– Knead dough on a wooden board or smooth surface until it is smooth.
– Form dough to a ball, wrap in foil, and keep for 30 min in fridge.
– Peel apples, remove core and seeds.
– Cut apples first in halves. Then cut them in thin slices, you could also grate them.
– Add lemon juice, mix well.
– Grease a 28cm or 10 inches spring form with butter (bottom and edges), sprinkle with natural bread crumbs.
– Place dough in form, and around the edges of the form.
– With a knife poke dough several times.
– Place sliced apples on the dough.
– Chop almonds into smaller pieces.
– Combine butter, sugar, vanilla sugar and almonds in a pan.
– Warm until butter has completely melted, mix well.
– Combine with milk, cinnamon and starch, mix well.
– Spread evenly over apples.
– Bake in pre-heated oven on 390 F for 50-60 min, convection 375 F.
---