Are you looking for an authentic German recipe? The Authentic German potato plum dumpling recipe is a traditional dish of Germany. This recipe requires potatoes to make the dumplings. There is another recipe on mybestgermanrecipes.com which is requiring quark as main ingredient. The best plums for the dumplings are the Italian plums. In Germany these plums are called "Zwetschgen" and many home gardens have a tree. Happy Cooking!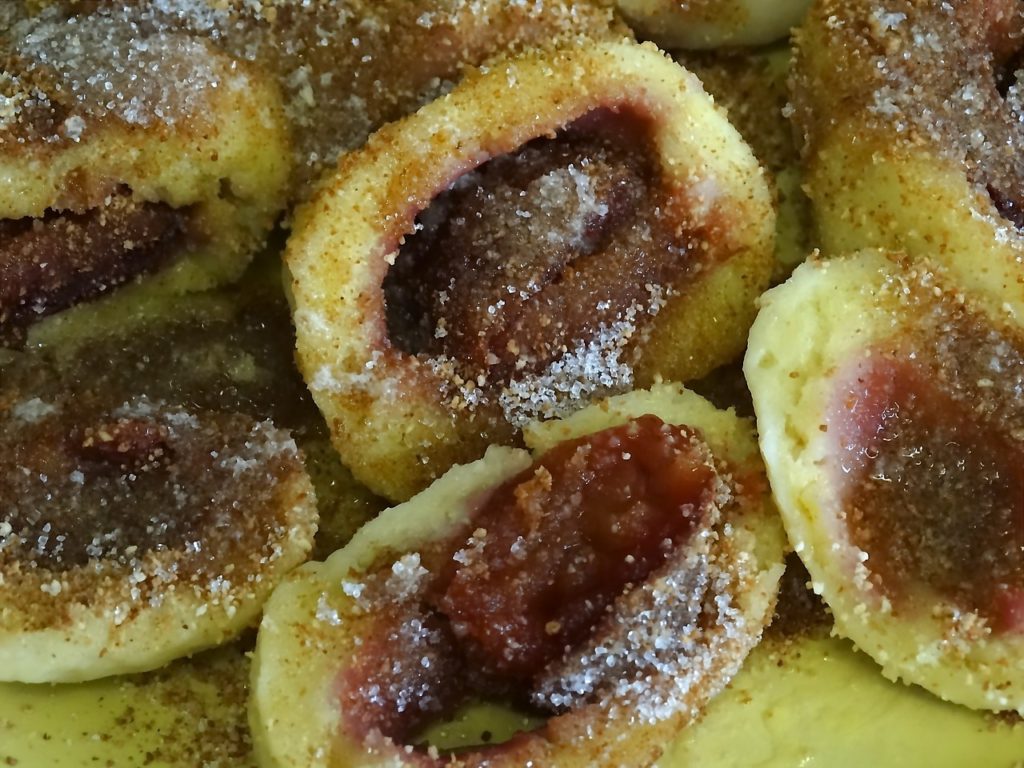 Ingredients Authentic German Potato Plum Dumpling
(makes 25-28 dumplings)
about 2 pounds of cooked mashed potatoes cold out of the fridge (cook the potatoes the day before), so you need to peel 2.5 pounds of potatoes
6 cups of flour or more depending on how wet the potatoes are
1/2 stick of butter, melted
2 eggs
28 Italian plums fresh or alternatively canned
for each plum 1 sugar cube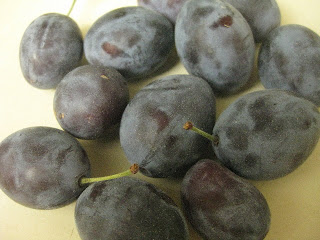 Cooking Instructions Authentic German Potato Plum Dumpling
– Combine potatoes, flour, butter and eggs and mix well until you get a sticky dough.
– Add more flour, if the dough should be too sticky.
– Keep in the fridge for about 15 min.
– Bring water in a big pan to a boil, add some salt.
– Wash the plums, drain and dry with kitchen paper.
– Meanwhile cut open the plums, remove the pit, and put one cube of sugar into each plum.
– Reduce the heat to a slow simmer.
– Now take some dough, preferable with cold hands, and flatten it out with your fingers.
– For best results: Make the dough as thin as possible.
– Put one plum into it and form the dumpling.
– Make sure all seams are closed tightly or they will leak during the cooking process.
– Roll  each dumpling in flour and dust off  the excess.
– Put about 7 dumplings at a time into the pan and cook them for 10 minutes. Stir carefully so they won't stick on the bottom of the pan.
– When done dumplings should float on the surface.
– Place them on a plate and enjoy them right away with melted butter and a sugar-cinnamon mix.
You can also brown them a little in a non-stick pan in a lot of butter the next day, and serve with the sugar and cinnamon mix.
Tips
You always can make a whole lot and freeze them. One option is to freeze them before cooking (raw).
Another option is to freeze cooked ones and brush each dumpling with melted butter before freezing. Then place them on a cookie sheet, and place them the next day into freezer bags.
---