The Bavarian Dumplings are always served with a meat dish and gravy, such as Rinderbraten (Roast beef), Goulash, Beef rolls or Rouladen (find all recipes on Mybestgermanrecipes.com).
The Bavarian recipe for dumplings is using rolls that are not fresh, they have to be some days old. These rolls are called in Bavaria "Semmel" – that's why the Bavarian name for these dumplings is also "Semmelknoedel".
In West and North Germany they are called "Kloesse" but whatever name they might have, the shape of the dumplings is always round, they look like tennis balls, and are boiled in hot water.
In Germany you can find practically different dumplings for every meal – they can be the side dish for a meal, be in a soup, or make a fabulous sweet dessert. The dessert dumplings are filled with prunes or apricots, and are served with melted butter, sugar and cinnamon. You can make dumplings with potatoes, semolina or they can consist of meat only and are called "Koenigsberger Knoedel."
And what about the sweet variation? There is a sweet dumpling recipe, the "Zwetschgenknoedel" (plum dumplings). They are sweet and fruity – Serve them with a cinnamon-sugar mix and melted butter.  Whatever dumplings you are going to make, you have found the best recipe for them! Happy Cooking!
Click here for the Plum Dumplings Recipe  – Happy Cooking!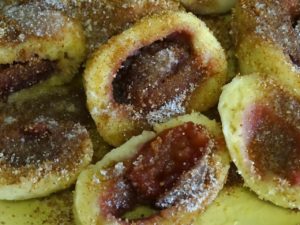 ---
Dumplings Half and Half and Semmelknödel – Ready to Cook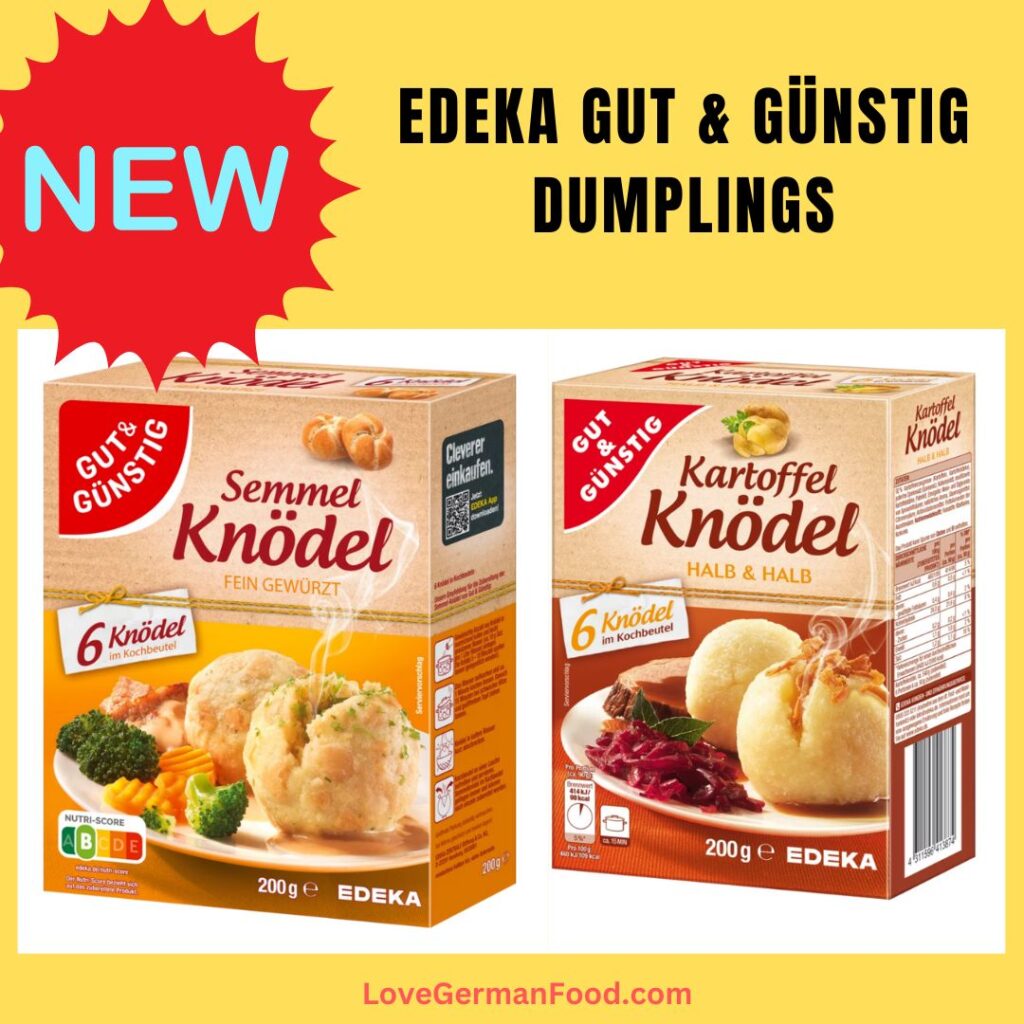 ---
Ingredients Bavarian Dumplings
3 German rolls, one day old
1/8 liter milk
2 medium sized eggs
fresh parsley (to taste or 2-3 tbsp)
salt to taste
1 tbsp salt for the cooking water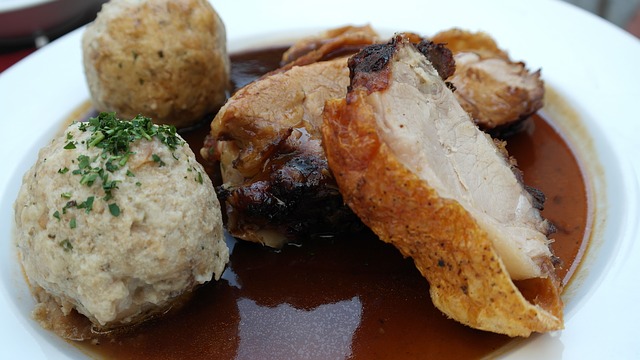 Cooking Instructions Bavarian Dumplings
– Cut the rolls in thin slices or cubes.
– Add salt and the eggs.
– Pour milk in a pot with salt and bring it to a boil.
– While the milk is on the stove, chop parsley fine.
– Now add as much milk as needed (milk must be hot), depending on size of the buns; mix it and add parsley.
– Cover it with a damp kitchen cloth and let it rest for 30 minutes (the bread will soak all the milk and become a dough); should the dough be too liquid add some more bread crumbs.
– In a big pot bring water with salt to a boil.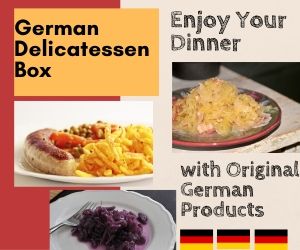 – Form Dumplings: The best is with wet hands (use cold or warm water), they will be easier to form.
– Do a test: Make a small dumpling and cook it in the water; should the dumpling fall apart while cooking add more bread crumbs to the mix; should the dumpling be too solid add another egg.
– Every time you form a dumpling moisten your hands.
– Put the dumplings into the boiling water; they will be under water first but will float on the surface soon.
– Reduce heat right away so they can be cooked in slightly boiling water.
– The dumplings would "soak" in the water for 20-25 minutes.
– Depending on the size of the dumplings cooking time can reduce to 15 minutes.
– Take the dumplings out of the water by using a slotted spoon, and serve them right away
Serve dumplings with a meat dish that contains a gravy (Goulash or Beef roast); without the gravy the dumplings might taste too dry.
Tips
The original recipe is using "Brötchen" or German rolls. If you don't have German rolls, you can use french baguette but don't use sourdough bread. Important is to use rolls that are not fresh. They should be at least 1 day old.
If you like add other herbs to the dumpling mix, such as parsley or thyme, consider that strong herbs might be dominating the flavor too much. Use them wise.
You also can add bacon (the German Speck).
---