The German Cabbage Carrot Salad is super easy to make.  The best is to use organic ingredients. The combination of cabbage, carrots and green onions is delicious! You will make it over and over after you have tried it. Tastes awesome with grilled or fried Bratwurst! Happy Cooking!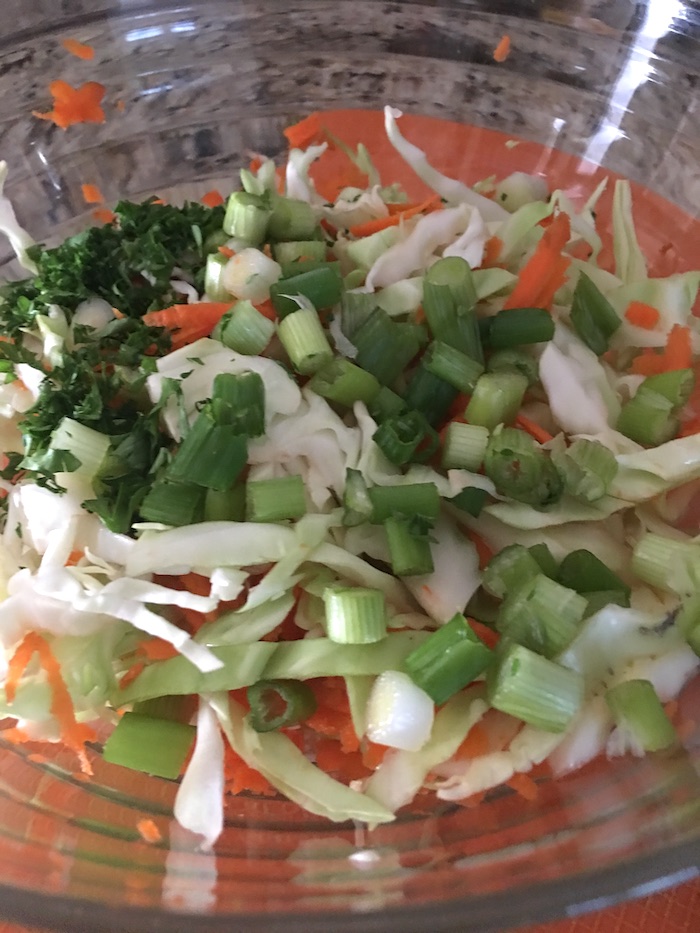 Ingredients German Cabbage Carrot Salad
1/2 white cabbage
2 green onions
3 tbsp sunflower oil
2 carrots (small) or 1 medium
salt, pepper to taste
3 tbsp wine vinegar (red or white)
1 tbsp chopped parsley
1 dash nutmeg
Cooking Instructions German Cabbage Carrot Salad
– Remove hard parts of cabbage.
– Slice cabbage very fine (in thin stripes).
– Peel carrot, grate.
– Chop parsley fine.
– Cut green onions in small slices.
– Place all vegetable into a salad bowl.
– Add oil, vinegar and spices.
– Mix well.
That's all. It's easy to make and takes maybe 15 minutes of your time. Serve with your favorite Bratwurst and mustard.