Kassler Ribs with Sauerkraut is a German specialty, and it is a wonderful dish for fall and winter. We call  them in German "Rippchen"  which means ribs. The Kassler meat is smoked pork from the loin and it comes in slices with or without the bone. Of course you can find Kassler in the USA in special German stores where they sell sausages and meat. One of these stores is Schaller & Weber in NY, a butcher of German origin. I am sure you will love this dish. Make sure that the Sauerkraut you are using, is German Sauerkraut. Even German style Sauerkraut is not the same… Happy Cooking!
Ingredients Kassler Ribs with Sauerkraut
(serves 4)
4 Kassler ribs (or chops)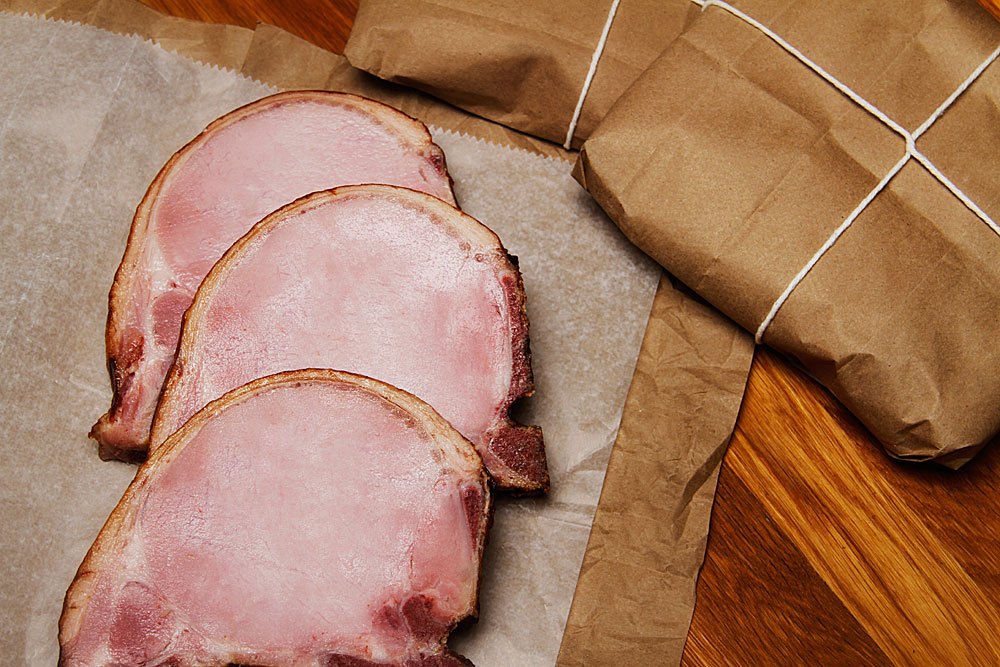 4 onions
clarified butter
Sauerkraut from the jar – Find it in the German Delicatessen Box – 
Cooking Instructions
– Wash meat and pat dry with kitchen paper.
– Heat clarified butter in a skillet and brown Kassler evenly on both sides.
– Set aside and keep warm (cover with aluminum foil or a lid).
– Slice onions and fry them in the same skillet until browned.
– Cook Sauerkraut per instructions – Click here for the Sauerkraut Recipe
---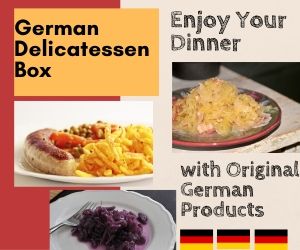 ---
---
Serve Kassler with Sauerkraut and potatoes (mashed or boiled). You can place fried onions on top of Kassler or the mashed potatoes. Or just make it without onions as you like.
Another Kassler Recipe
Kassler "Hawaii Style"
This is a nice variation and is very popular in Germany. In Germany we like to use pine apple and cheese on many dishes like toast in combination with ham, or pizza and these dishes with pine apple and cheese are called "Hawaii" like Toast or Pizza Hawaii. The same you can do with Kassler. Let me assure you, it tastes good! Pine apple can also be used together with Sauerkraut. It is  good combination.
Cooking Instructions Kassler "Hawaii Style"
In a skillet with some butter or clarified butter fry the Kassler the usual way; place one slice of pineapple and one slice of Cheese (use toasting cheese or Gouda) on top of each chop. In using the broiler option of the oven place the Kassler under the broiler until cheese has melted. Done.
---