This recipe for a Simple German Cabbage Salad might become your favorite cabbage salad recipe! This salad is great as side dish for the BBQ, serves well as a side dish for Bratwurst, German Burgers and Leberkäse or goes well with grilled meats.
We recommend to use German vinegar if possible. Alternatively use red or white wine vinegar of high quality. If you don't use herb vinegar you can use some herbs such as parsley or chives. You also can add some fine stripes of red and yellow pepper. Happy Cooking!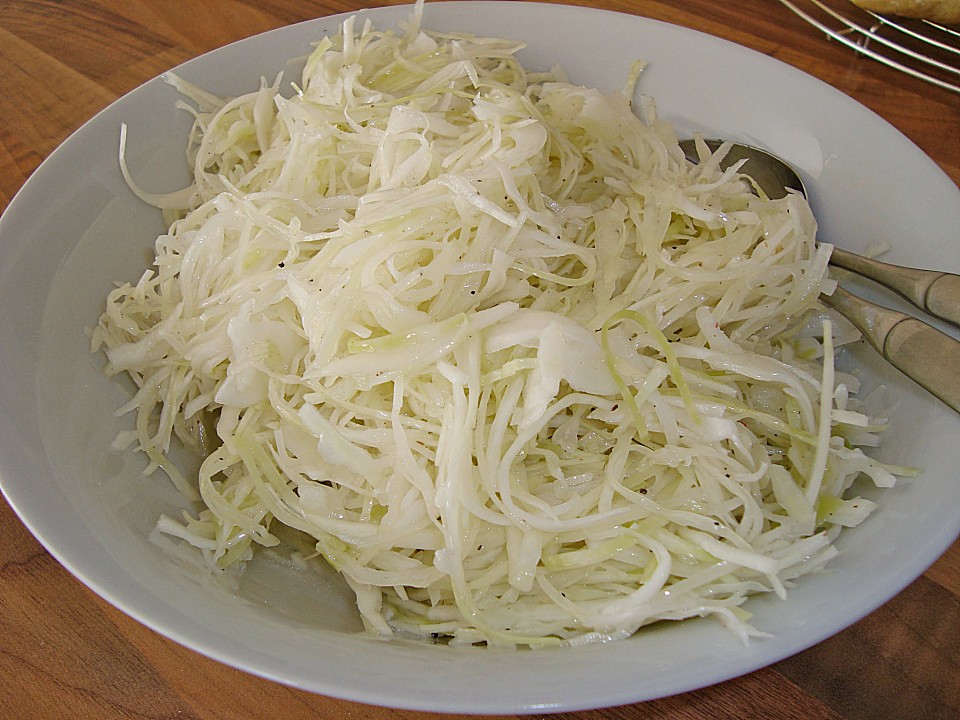 Ingredients Simple German Cabbage Salad
1 cabbage (medium)
1 medium onion
4 tbsp sunflower oil (or canola, taste neutral oil)
1 dash sugar
salt and pepper tp taste, 1 dash nutmeg
4 tbsp white wine vinegar (pref. German herb vinegar)
Optional: chopped parsley, chives, grated carrots, red pepper stripes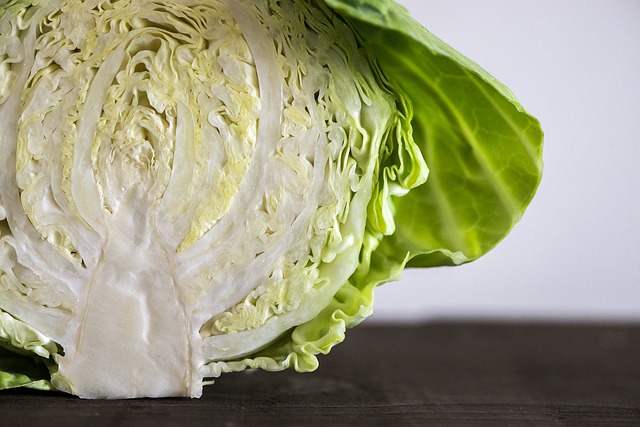 Cooking Instructions Simple German Cabbage Salad
Remove the hard parts of the cabbage, and wilted leaves, then cut in half.
Grate/shred fine, the best is to use a cabbage shredder.
Place shredded cabbage in a bowl.
Chop onion fine, add to cabbage.
For the dressing mix sugar, oil, and vinegar.
Mix well.
Combine cabbage with dressing. Mix well.
If you use herbs add them before serving.
Let salad sit for at least 15 min before serving. Tastes even great the next day!
Serve with Bratwurst, German burgers or any BBQ dish.