This popular German dessert fro m Swabia, the Zwieback Apple Schlupfer, is using Zwieback that is only made in Germany but you can get it on Amazon or in special German supermarkets. It is also using Schmand which is not available here. You can use sour cream instead. It is delicious! Happy Cooking!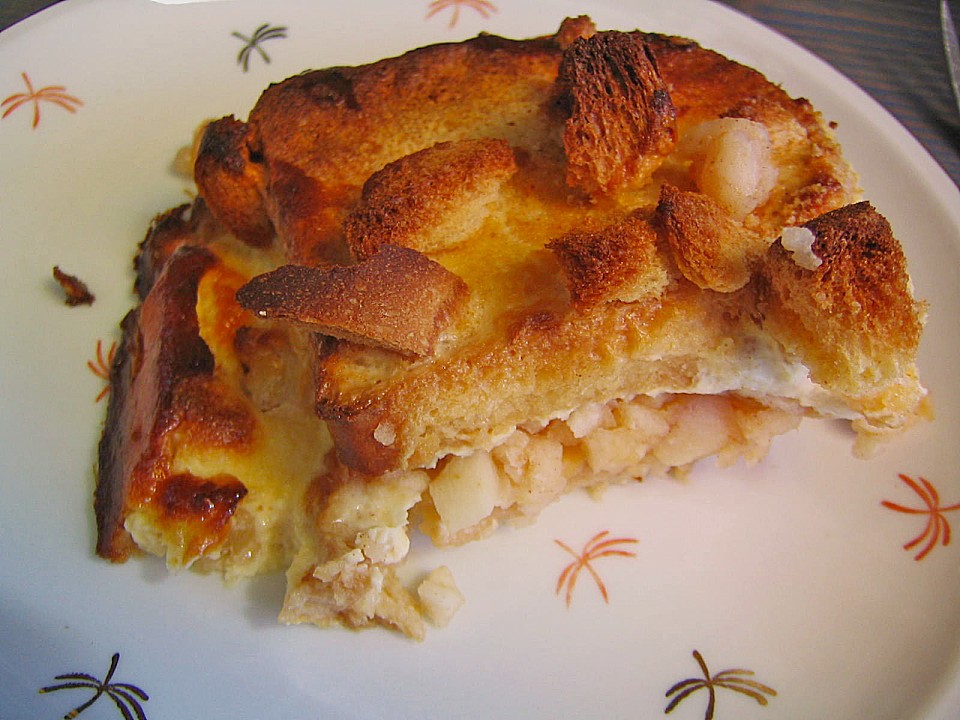 Ingredients Zwieback Apple Schlupfer
14 slices Zwieback
125 ml milk
500 g apples
cinnamon to taste
50 g sugar
3 eggs
250 ml Schmand or sour cream
1 package vanilla sugar – 0.3oz
1 tbsp butter and some extra butter for the form
Cooking Instructions Zwieback Apple Schlupfer
Grease a fire proof form and place 6 slices Zwieback on the bottom.
drip milk on remaining slices.
Peel apples and grate roughly.
Add sugar and cinnamon to apples, mix well.
Place another layer of Zwieback on top, drip Zwieback with milk.
Mix eggs with schmand or sour cream and pour on top of the last layer.
Crumble the last 2 slices and place on top.
Add some butter flakes.
Bake in pre-heated oven for 40-45 min (convection 375 F).