This is a German dish that has its origin a long time ago. It's from the time after the second world war ended, the time of a big food shortage. Such times, as bad as they are, created many dishes, and still they are cooked in present time. One of these dishes was the Swabian Sour Potatoes.
Nowadays sausages are added which makes it a delicious meal. Potatoes always were and still are important in the German cuisine. There are hundreds of potato dishes. This potato recipe shows what you can cook just with a few ingredients. Happy Cooking!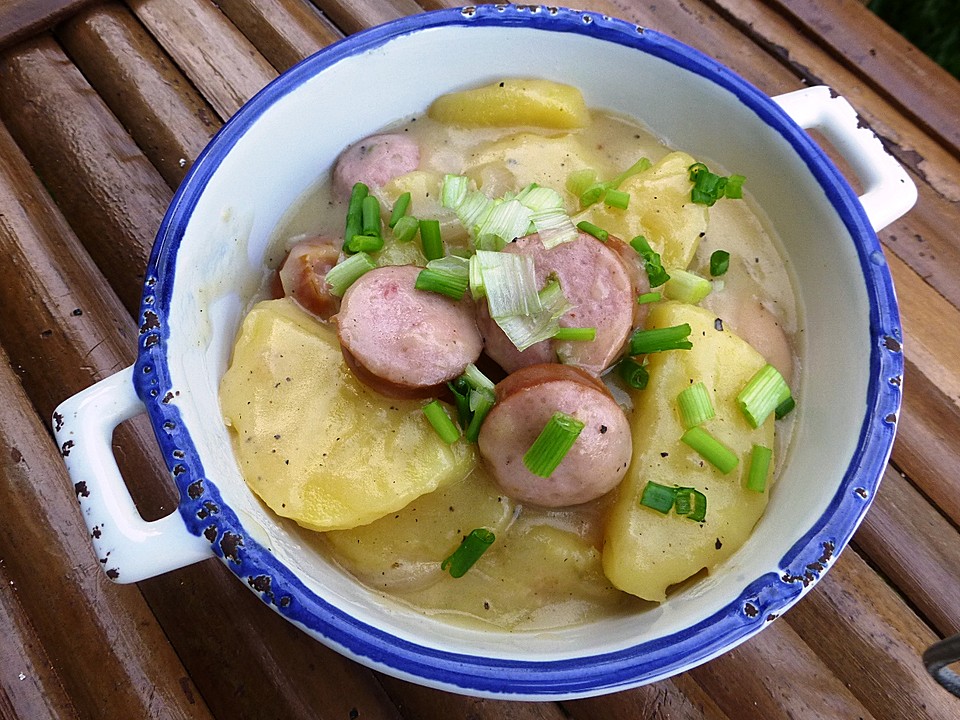 Ingredients Swabian Sour Potatoes
1 kg potatoes
For the Gravy
2 tbsp butter and 2 tbsp flour (or more)
1 splash white wine (optional)
1 liter vegetable broth
1 bay leave
some cloves
vinegar to taste
salt, pepper to taste
4 Wiener sausages (Saitenwürstle or Wienerle in Swabian-German)
2 tbsp chopped chives
Authentic German Waffle Baking Mix – Better than any other Brand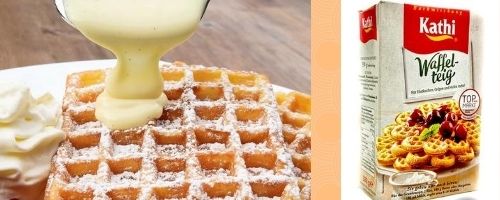 Cooking Instructions Swabian Sour Potatoes
– Boil potatoes with skin. When done drain and let cool off a bit.
– Heat butter with flour, mix well, it should not get brown. This is a so called "Mehlschwitze", the base for many German white and dark sauces.
– Add broth and wine and bring to a boil. The gravy should have thickened.
– Spice and add vinegar with bay leave and cloves.
– Let simmer for 15 min on low heat.
– Peel potatoes, heat sausages in water.
– Cut potatoes in thin slices.
– Add potatoes to gravy, let sit for 3 min.
– Spice if necessary, remove cloves and bay leave.
You can use sausages as whole or cut them in slices. Add the sausages to the potatoes and sprinkle with the chives.