The German Butter Cake Muffins are easy to make and you will love them! This is a proven original and authentic German recipe. Happy Baking!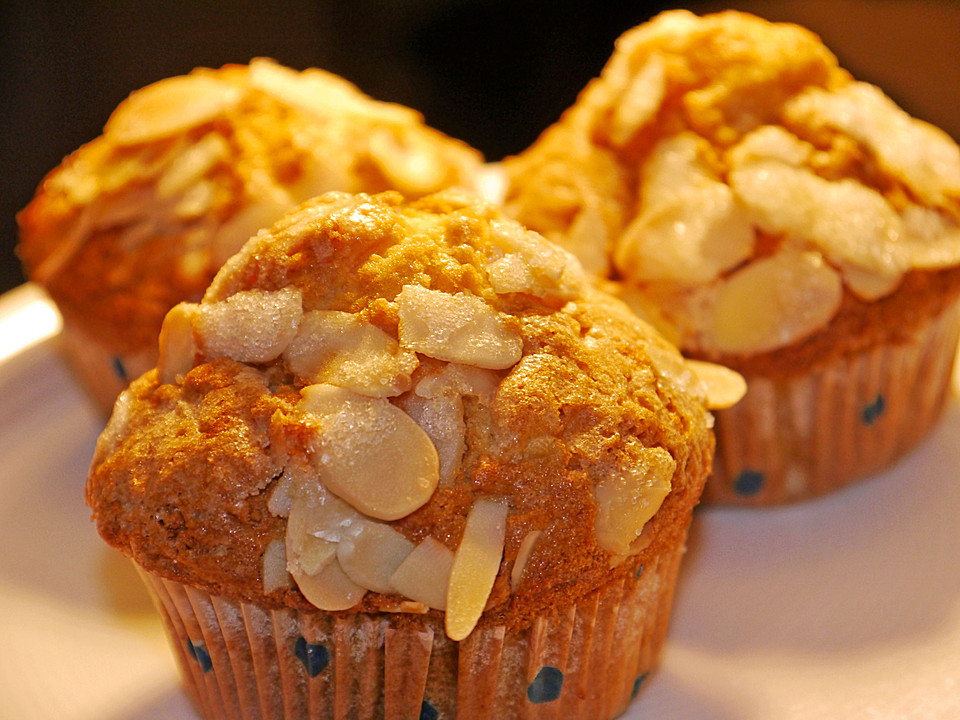 Ingredients
7 tbsp butter (105 g)
220 g flour
1 tsp (flat) baking powder
150 g sugar
1 package vanilla sugar, .32oz – How to make your own Vanilla Sugar –
125 g heavy cream
2 eggs, medium
1 apple, slightly sour
4 tbsp sliced almonds
Baking Instructions Butter Cake Muffins
– melt butter in a pot and let cool off a bit.
– mix flour with baking powder and sieve into a bowl.
– add one after the other 120 g sugar, vanilla sugar, heavy cream, eggs and 3 tbsp butter; with a hand mixer beat until creamy.
– peel apple, remove core and cut in small cubes.
– add to the dough.
– pre-heat oven to 350 F.
– place dough into double muffin paper forms and place them into the muffin baking tray.
– sprinkle with remaining sugar and almonds, drip some of the remaining melted butter on each muffin.
– bake for 20-25 min, lt cool off before you take them out of the tray.