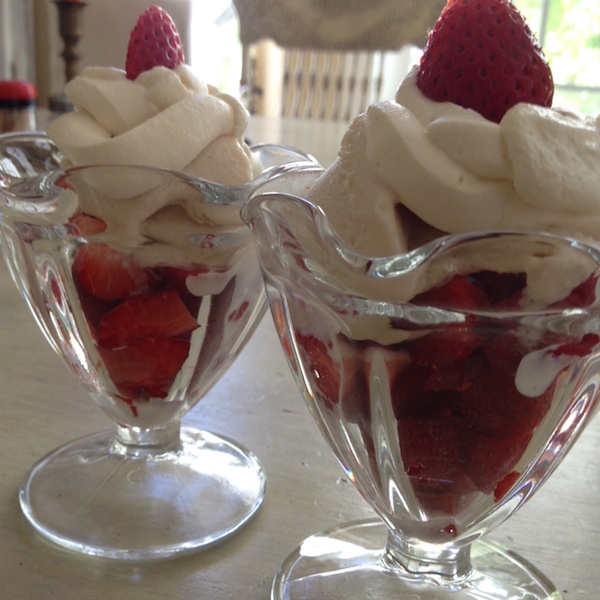 Ingredients Strawberry Ice Cream Dessert
200 g  strawberries, sweet
1 tsp lemon juice
200 ml heavy cream, whipped
2 cl (or more) vermouth such as Martini (optional)
1-2 scoops vanilla ice cream (depends on the size of the cup)
1-2 scoops strawberry ice cream
strawberries for decoration
Instructions Strawberry Ice Cream Dessert
– Wash and clean strawberries, cut into small pieces.
– Mix fruit in a bowl with lemon juice.
– When  it has produced some liquid add the Vermouth; mix well.
– Use high glasses and place first strawberries, then on top 1 scoop of vanilla and strawberries ice cream.
– Top with whipped cream and decorate with some strawberries (smaller ones or cut in halves).