You will like this super Fine German Cherry Cake! It's very simple, and the recipe is using egg liquor but it can be substituted with butter milk (proven). If you like egg liquor but you cannot get it (not so easy in the USA) we have a recipe for you how to make it – Go to the Egg Liquor Recipe –  Happy Baking!
Ingredients German Cherry Cake
150 g butter (2 sticks), very soft
4 eggs, separated
120 g powdered sugar
250 g flour
50 g organic cornstarch
1 package baking powder Dr Oetker, 0.5oz
125 ml egg liqueur or alternatively butter milk
1 jar sour cherries – 24oz/680g (Aldi or Trader Joes) – alternatively fresh dark cherries
powdered sugar for dusting
Baking Instructions
– Beat egg white until very firm (add a dash of salt).
– Pre heat oven to 350 F (160 C).
– If you use fresh cherries remove the pits.
– Drain canned cherries, keep 2 tbsp for the optional glaze.
– Combine soft butter, egg yolks and powdered sugar, mix well.
– Mix baking powder with flour and starch, add to dough, followed by egg liquor.
– Finally fold in firm egg whites.
– Layer a deep baking pan of size 30x30cm or 12×12 inches (a 9×13 inch or a round 11 inch form should do as well) with the dough.
– Place cherries on the dough, press them lightly into the dough.
– Bake for about 25 min, test the cake by poking a thin knife or a tooth pick into the cake. If nothing sticks to the knife the cake is done.
– Dust the cake with powdered sugar before serving or glaze it after cake had been cooled off. The glaze is optional.
Make the Glaze:
Use some powdered sugar and mix with the cherry liquid, spread evenly over the cake. Let get firm before you cut the cake into pieces. Serve with whipped cream and a cup of German coffee!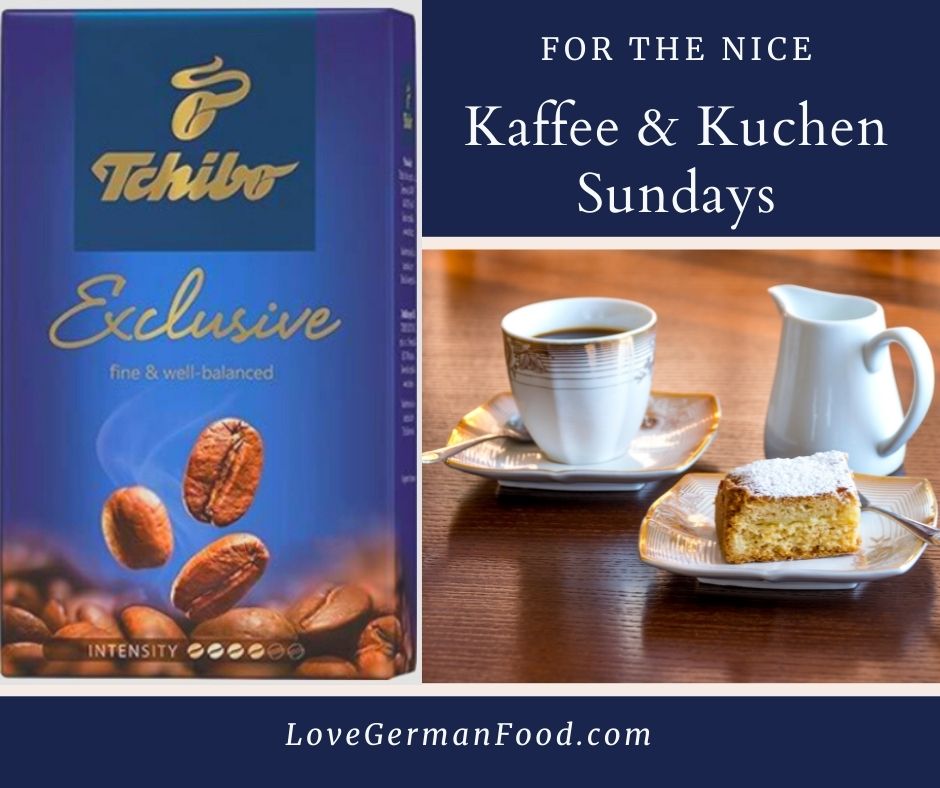 ---