This white asparagus recipe is not just easy and simple but also healthy. To make asparagus we are not using any additional water to cook the vegetable. It will be steamed in its own liquid which is the best way as all the nutrients will be available, and won't get lost in the boiling water. If you cannot get white asparagus this method works very well with green asparagus too but the cooking time would be shorter. Happy Cooking!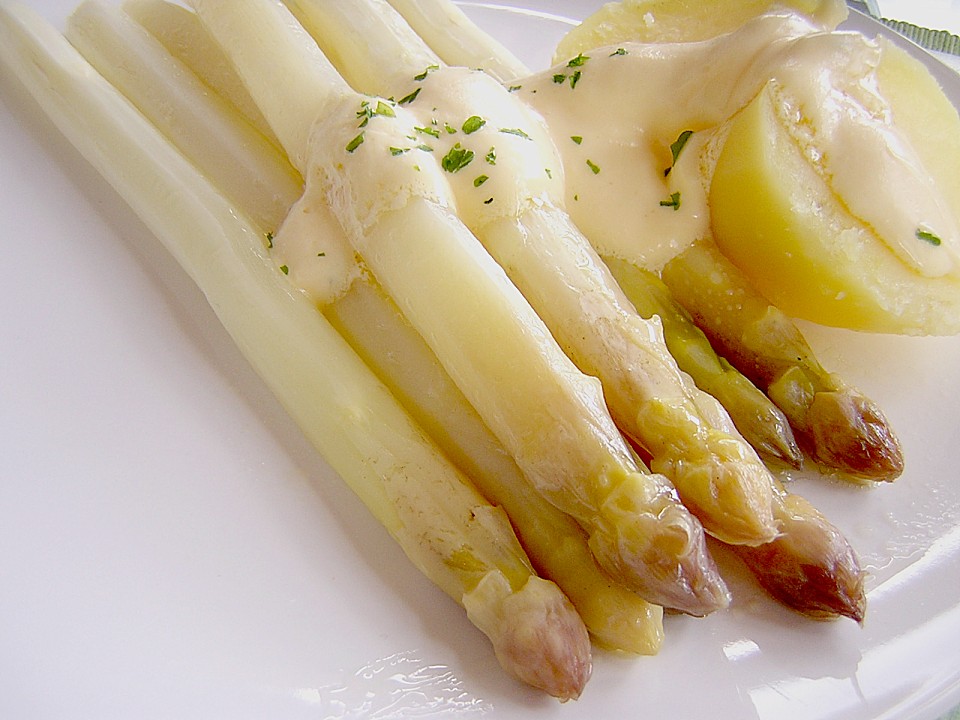 Ingredients White Asparagus Recipe
2 kg white asparagus
1 dash sugar
1 dash salt
3-4 tbsp butter
Cooking Instructions White Asparagus Recipe
– Wash, and clean asparagus, cut off the hard parts and peel each one.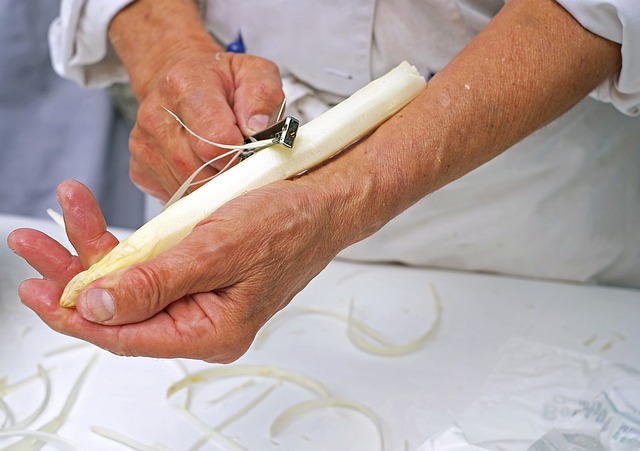 – Fold asparagus in a double layer of aluminum foil, sprinkle salt, sugar and small butter flakes over it.
– Bake in the oven on 370 F for about 30-45 min or depending on how soft you like the asparagus, and if you use a convection oven or not.
– Test the asparagus after 20 min.
Serve with a Sauce Hollandaise
Serve asparagus with boiled or fried potatoes and prosciutto, smoked salmon or cooked ham, and of course the popular  Sauce Hollandaise – Go to the Recipe . You can also use alternatively some Parmesan cheese or Truffle butter.