The Beef Stroganoff recipe comes originally from Russia of the 19th century. The beef Stroganoff recipe as we know,  might have been more of a refined version of an even older Russian recipe, and was probably in the family of the "Count Pavel Stroganoff" for some years.
The count had made the dish well known because he loved to entertain. Count Pavel Stroganoff was a dignitary at the court of Alexander III, a member of the Imperial Academy of Arts, and a gourmet indeed. Serve the beef with pasta of your choice, dumplings, mashed potatoes or rice. Happy Cooking!
Ingredients Beef Stroganoff
600 g beef fillet
4 tbsp oil or clarified butter
salt, black pepper to taste
2 onions
1/8 liter vegetable broth – How to make Vegetable Broth –
1 small can mushrooms (230g) or fresh
150 g pickles (jar), preferably German pickles
200 g creme fraiche or sour cream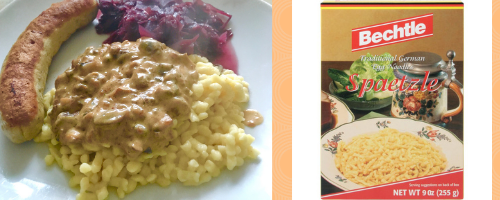 Cooking Instructions Beef Stroganoff Recipe
– Cut the beef filet first in slices, then in stripes
– Heat oil in a skillet and fry fillet stripes very briefly, then take them off the skillet,
– Spice with salt and black pepper.
– Peel onions, cut them in half and slice them;
– Saute onions in the same skillet until transparent.
– Add the broth.
– Drain mushrooms, wash and slice mushrooms (if necessary).
– Combine with onions, saute briefly.
– Cut pickles in fine stripes.
– Add creme fraiche and bring to a very brief boil; spice with salt and pepper to taste.
– Combine with beef and pickles.
– Reheat and serve right away with your favorite side dish.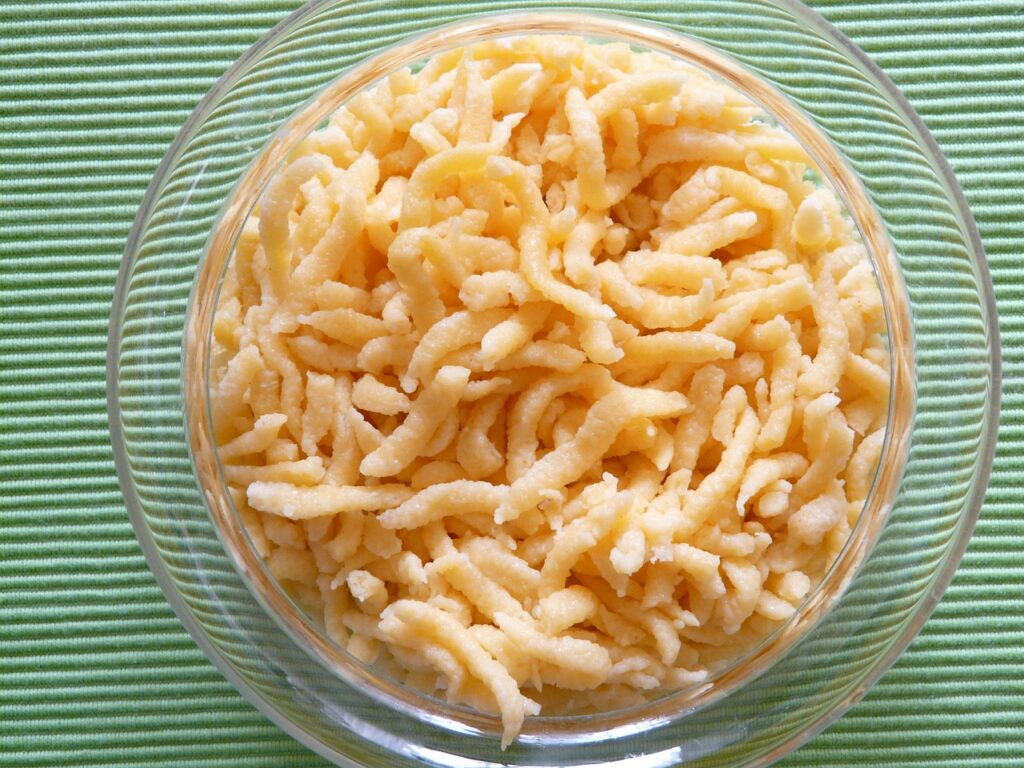 ---