Germany is the country of all kinds of potato dishes like no other country! Potato recipes are popular and part of almost every menu. Learn today how to make the German Potato Salad Franconia Style. It is a proven recipe from the region Franconia or as we call it "Frankenland" in German. Serve this potato salad with sausages or Wiener Schnitzel. Happy Cooking!
Ingredients German Potato Salad Franconia Style
1 kg potatoes, yellow or Gold potatoes, they should be waxy
1 onion
6 tbsp white wine vinegar
1 tsp mustard (German)
2 tbsp sunflower oil
salt, pepper to taste
125 ml hot beef broth, instant or homemade – How to Make Beef Broth –
4 tbsp chopped chives or parsley
1 dash sugar
---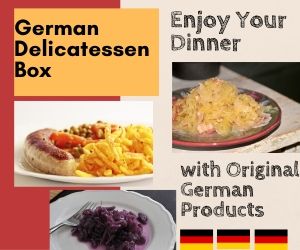 Get German mustard, Sauerkraut, Red Cabbage and more in this box below!
---
Cooking Instructions German Potato Salad Franconia Style
– Boil potatoes until they are done. They should not fall apart, don't over cook. Test by poking the potatoes with a tooth pick.
– Drain potatoes, place for 1-2 seconds in cold water.
– Peel potatoes, while warm cut in thinner slices.
– Chop peeled onion fine.
– Make the hot broth.
– Mix vinegar, mustard, oil, salt, pepper and sugar; combine with onions and hot broth.
– Pour over the potatoes; mix carefully with a wooden spoon.
– Let sit for at least 20 min, spice to taste if needed.
– Before serving sprinkle with chopped chives/parsley
.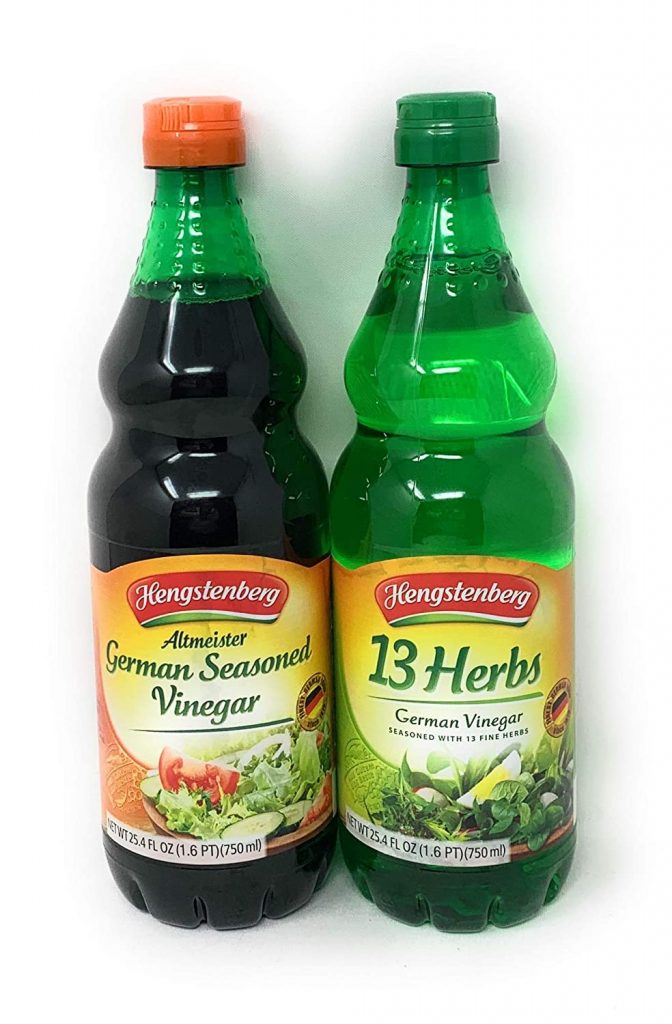 ---

source: chefkoch.de