For any salad the best dressing is made from scratch. Learn today how to make two German salad dressing. One is sweet-sour, the other one is with yogurt. These dressings are healthy and easy to make. Forget about the expensive dressings from the supermarket that contain preservatives and chemicals. Happy Cooking!
Ingredients German Salad Dressing 1
For Lettuce with Yogurt and Herbs
150 g natural Greek yogurt, about 2-3 tbsp
1 tbsp of each:
mayonnaise – sunflower oil – vinegar (pref. German) – sugar (optional)
1 tsp mustard
salt, pepper, nutmeg to taste
1 tbsp herb mix (chives, parsley, dill)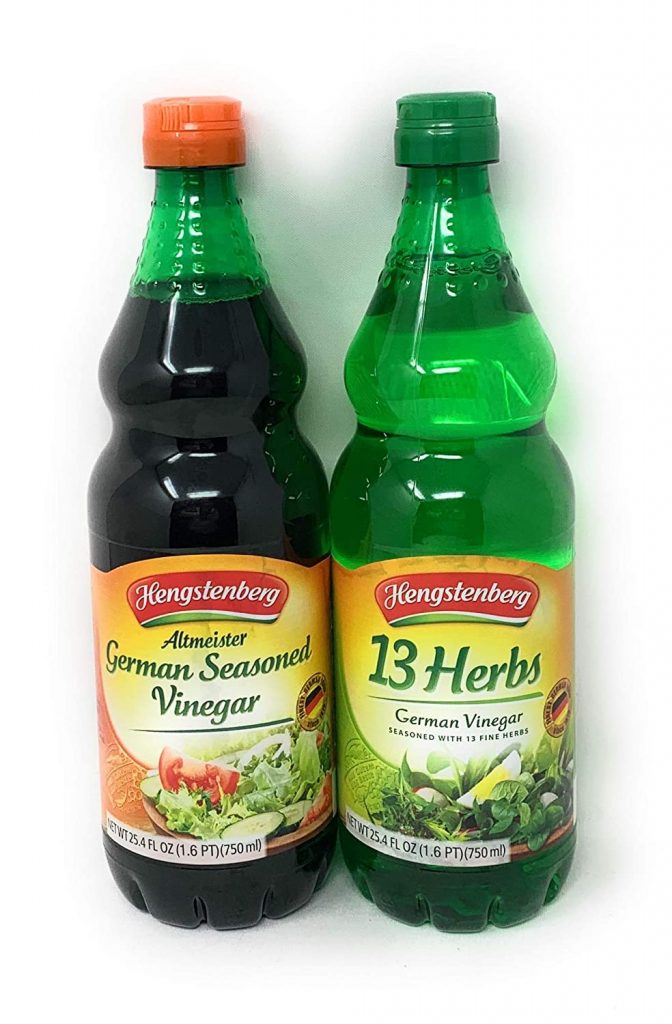 Instructions
Mix all ingredients in a clean jar, close it, shake the jar  so that all ingredients are blended.
Spice with salt, pepper and nutmeg to taste.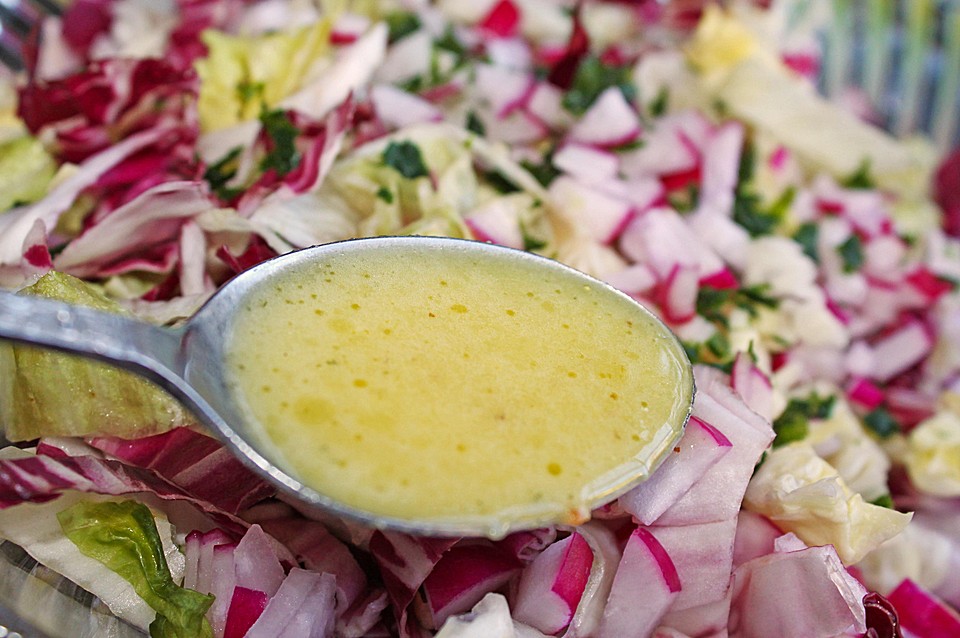 Ingredients German Salad Dressing 2
For any salad, sweet-sour
1 small shallot or small onion
2 tbsp balsamico white (bianco)
3 tbsp olive oil
salt, sugar, black pepper to taste
1 tsp sweet mustard
1 tsp mustard medium
6 tbsp water
Instructions
Chop onions fine.
Mix all ingredients in a closed jar, shake well.
Spice to taste.
You can add some parsley or chives if you like.
---