If you can get quark you must bake this delicious and wonderful German Walnut Strudel. It's a proven, authentic German recipe. You can use hazelnuts or almonds as well. Happy Baking!
Ingredients German Walnut Strudel
DOUGH
170 g quark
4 tbsp milk
6 tbsp sunflower oil
100 g sugar
zest of 1 organic lemon
1 dash salt, cinnamon, cardamom
400 g flour
1 package baking powder Dr Oetker – 0.3oz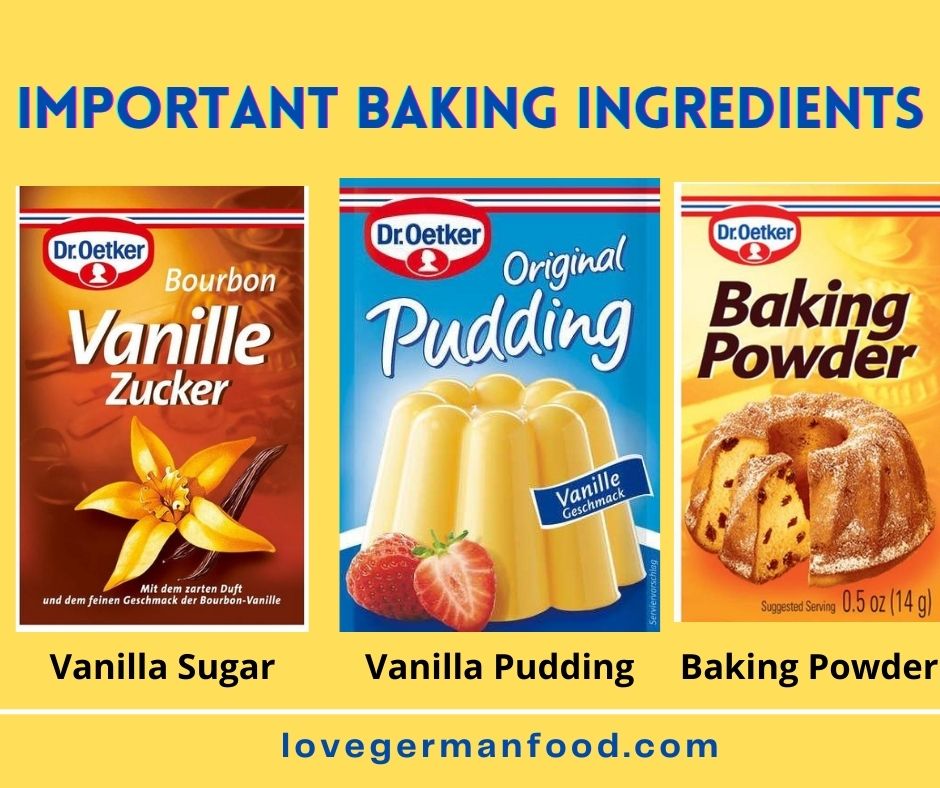 ---
FILLING
3 tbsp Nutella or any other chocolate-hazelnut spread (optional)
200 g ground walnuts (almonds or hazelnuts are good as well)
60 g sugar
1 egg
milk as needed
1 tbsp corn starch
1 dash salt, 1 splash pure vanilla extract
some flour and powdered sugar
Baking Instructions German Walnut Strudel
Make the Dough
– Combine quark with oil, milk, sugar, zest and spices. Mix well.
– Mix flour with baking powder. Add to the dough.
– Knead at first with hand mixer and kneading hooks, then use hands. Knead until you get a smooth dough that can be rolled, and is not sticky.
– Place flour on a smooth surface, roll the dough to a rectangle form with thickness of 0.5cm or 1/4inch.
– Spread Nutella evenly onto the dough (this step is optional, if you don't use Nutella just add a little bit more sugar in the filling).
Make the Filling
– Combine walnuts with sugar, egg, starch and milk. Use as much milk to get a spreadable, mushy filling. It can be between 50-100ml milk, depends on how finely ground the nuts are.
– Spread the filling onto the dough, but leave a 2cm (1 inch) filling-free space around the edges.
– Place parchment paper on a baking tray.
– Preheat oven to 200 C or 390 F.
– Roll the dough beginning from the longer side and place strudel on the baking tray.
– With a sharp knife cut zick-zack lines on top.
– Bake in preheated oven for 20 min, reduce heat to 350 F and bake for another 20 min. This time refers to an oven with upper and lower heat.
You also can preheat to 390, reduce right away to 350 and bake for 20 min, then reduce to 320 and bake 20 min more.
– Cover with a sheet of aluminum foil if strudel should get brown.
– When strudel is done cover with a kitchen cloth and let cool off. This makes the strudel soft and juicy.
– Dust with powdered sugar before serving.
TIPS
Dough amount is good for 2 smaller strudel.
Use a mix of almonds and walnut and/or hazelnuts.
Good for freezing!
Add the Nutella to the filling.