Murbeteig or "Mürbeteig" in German is the base for many delicious German cakes, tartlets and cookies. It's also called "Shortcrust" Dough.  In this article learn how to make this dough so you can use it for cakes, desserts, pastries or cookies.
TWO RECIPES:
– Mürbeteig for Cookies
– Mürbeteig for a Shortcrust Cake
Important is to keep the dough for at least 30 min in the fridge after the ingredients had been mixed and kneaded. Knead the dough on a wooden baking board. In Germany we are having special wooden baking boards and I was lucky and found one at IKEA. It is not quite the typical board as we use in Germany but it is very convenient and fulfills its purpose.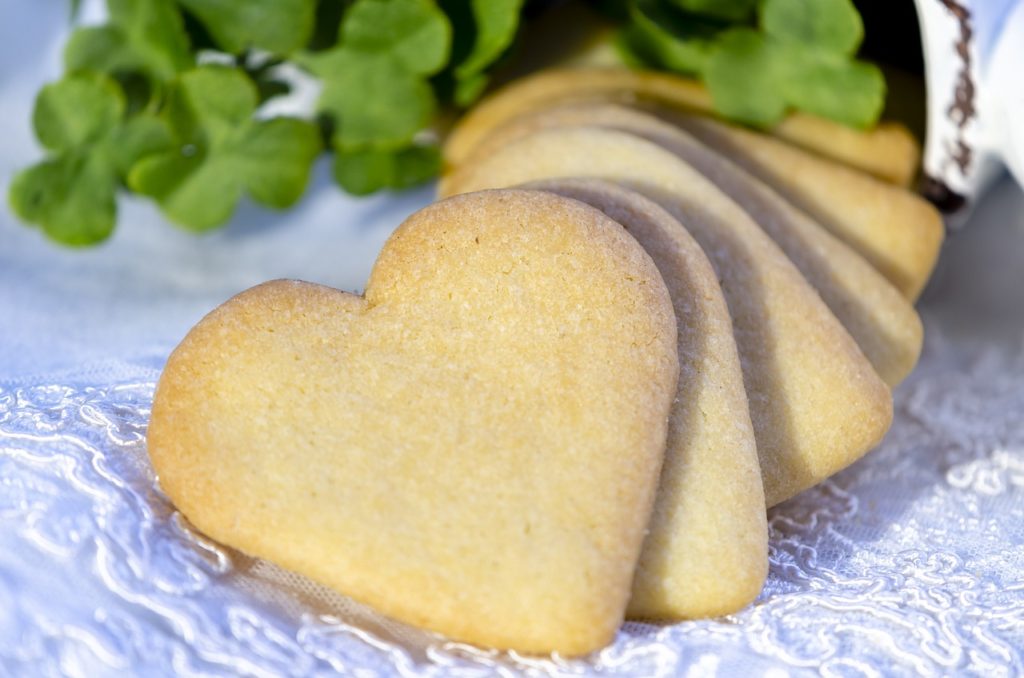 Murbeteig – How to make it – For Cookies
Ingredients Murbeteig
200 g flour
1 egg
1 tsp baking powder
75 g sugar
75 g butter
1 package vanilla sugar – How to make Vanilla Sugar –
Baking Instructions Cookie Murbeteig
– Mix flour with baking powder and sieve into a bowl.
– Add butter flakes (grated or small pieces) or soft.
– Add sugar, vanilla sugar and the egg.
– Knead with hands until you get a smooth dough, keep covered or wrapped in foil for 1/2 hr in the fridge.
– Pre-heat oven to 350 F.
– Roll dough on the baking board or on a very smooth surface, and cut the cookies.
– Bake for 5-10 min.
– Place on a rack to cool off, then keep in tins.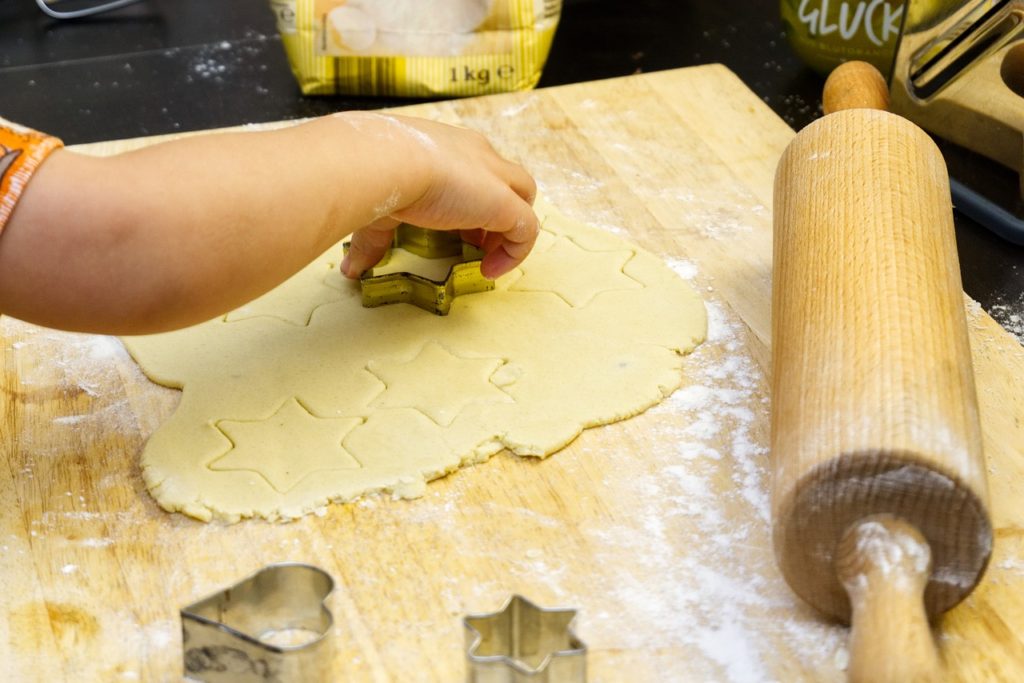 TIP
– When cookies have  cooled off dip them in chocolate or decorate them as desired.
– Beat one egg yolk with some heavy cream and brush on top before baking. This adds a nice yellow color to the cookie."
For the Shortcrust (Base) Cake
(ideal for cakes with apples, plums, strawberries)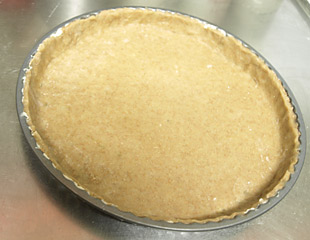 Ingredients Murbeteig for the Base Cake
500 g flour
150 g butter
150 g sugar
2 eggs
1 package vanilla sugar Dr. Oetker, 0.3oz  – How to make Vanilla Sugar –
1 tbsp baking powder Dr Oetker 0.5oz
Baking Instructions
Knead all ingredients to a dough until it is smooth. Place it for 30-60min in the fridge, wrapped in foil.
Then roll it on a baking board that is sprinkled with flour. Add apples or plums.
Bake for about 40-60 min at 330 F.
In Germany we are using special wooden baking boards – they are available on Amazon and IKEA.
---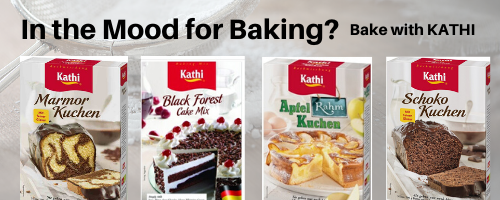 ---
Related