This colorful summer salad with garbanzo beans, mushrooms, radishes and tomatoes is ideal for a party or the BBQ. Enjoy this summer salad – it's a original German recipe. Happy Cooking!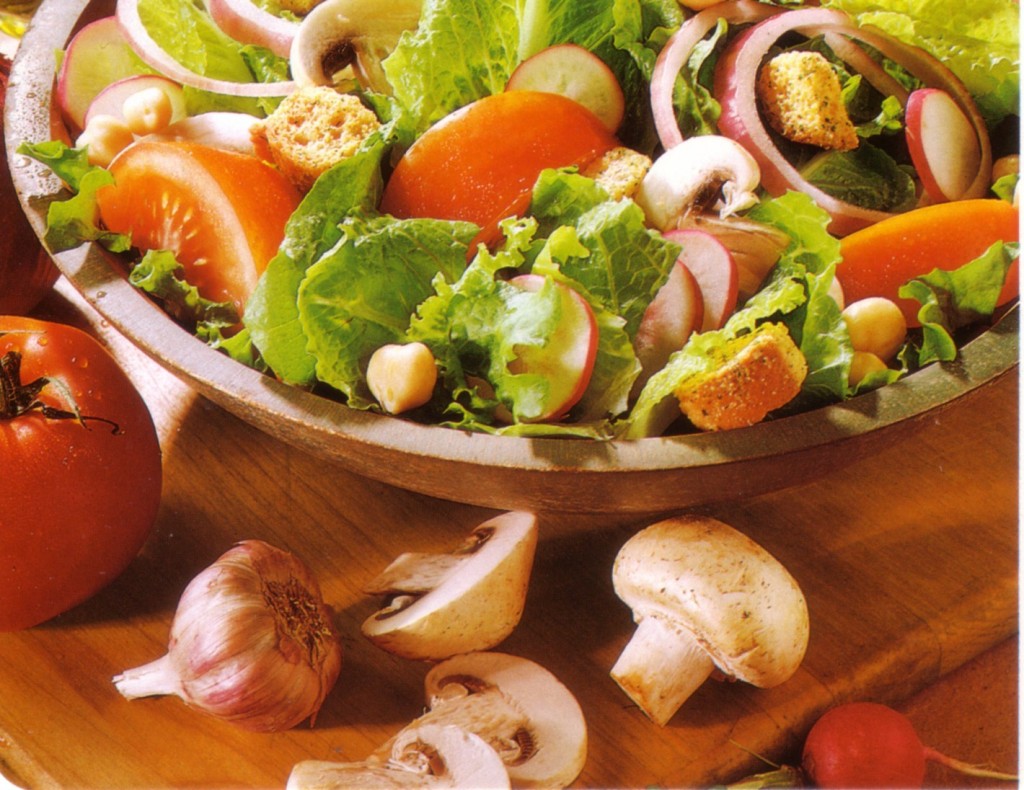 Ingredients Colorful Summer Salad
(serves 8)
2 whole lettuce
6 Roma or vine tomatoes
200 g fresh mushrooms
2 bunches red radishes
2 small red onions
2 small cans garbanzo beans
Dressing
4 spring onions
2 garlic gloves
6 tbsp vegetable broth
2 tbsp Dijon mustard
4 tbsp red wine vinegar
4 tbsp olive oil
juice of 1 small lemon
100 g croutons
Cooking Instructions Colorful Summer Salad
– Wash lettuce, remove old leaves, put leaves in a salad spin and turn until dry.
– Tear leaves into small pieces.
– Wash tomatoes, cut them in quarters.
– Wash mushrooms and radishes, cut them in thin slices; peel onions, cut them in thin slices. Wash garbanzo beans in a sieve and let it drain.
– Add these ingredients into a big bowl, mix thoroughly.
– Wash spring onions, cut them into small cubes.
– Peel garlic and chop it fine or use a garlic press.
– In a bowl mix broth, mustard, oil, vinegar and lemon juice.
– Add the dressing to the salad before serving, not earlier.
– Sprinkle croutons over the salad.