If you like egg dishes you will like this Egg Cauliflower recipe. It is a German ragout or stew with eggs and cauliflower served in a creamy cheese sauce. It will take about 45 minutes to make it, and the dish has only 400 calories per serving. It is a great meatless dinner option dinner option. If you prefer the dish with meat you would use the ham. Happy Cooking!
Ingredients Egg Cauliflower Recipe
(serves 4)
1 small cauliflower
3 spring onions
salt, pepper to taste
1 dash nutmeg
1/4 liter milk
6 eggs
Meat variation: 1 thicker slice cooked ham (125 g) – optional
1-2 tbsp butter
2 tbsp curry
30 g flour
60g cream cheese or 60 g German cooking cheese – Laughing Cow Spreadable Cheese Wedges 8 pieces
---

THOMY Herb Mayonnaise – Remoulade – Tastes really good with this dish!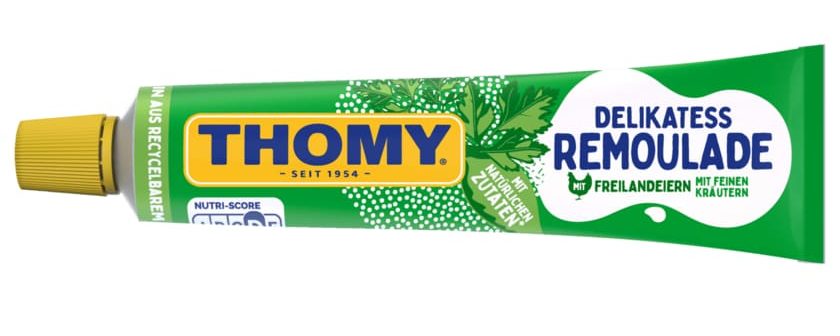 Cooking Instructions Egg Cauliflower Recipe
– Wash, prepare cauliflower and spring onions. Separate the cauliflower, cut onions in small pieces.
– Bring 3/8 l water with a dash of salt and milk to a boil, add cauliflower, cook for about 15 minutes (not too soft).
– Add onions 5 minutes before cauliflower is done.
– Boil eggs for about 10 minutes or until they are hard.
– Cut ham in small cubes.
– Drain the vegetable but keep the water.
– Add butter in a pan, add flour and curry then add the milk and veggie water.
– Bring to a boil, lower heat, let simmer for about 5 minutes.
– Chop cheese in small pieces, add to sauce. Spice with salt, nutmeg, pepper and curry.
– Place eggs in cold water for some seconds, peel them. Cut in halves.
– Combine eggs with vegetable and sauce. Serve in a bowl.
– Decorate with some parsley leaves and curry.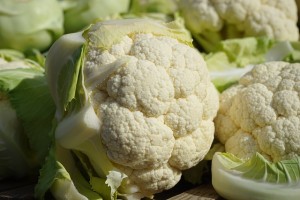 Do you know the nutritional value of cauliflower? We found a very interesting article that will tell you everything about the vegetable cauliflower.
GO to the ARTICLE to find out…