Posted on December 15, 2017 by admin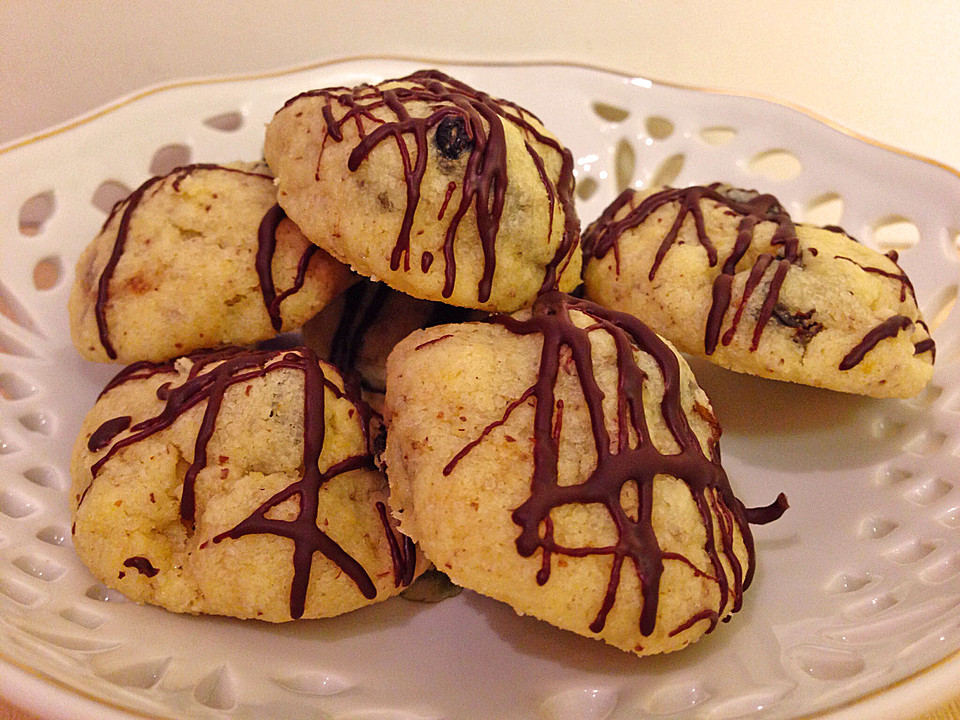 Ingredients German Advent Cookies
130 g butter
90 g sugar
1 egg yolk
lemon zest of 1/2 lemon (organic)
150 g flour
1 package vanilla pudding, Dr Oetker, vanilla, cream or almond (alternatively 1.5 oz corn starch)
7 drops bitter almond flavor
50 g almonds, ground
100 g dried fruit of your choice (Figs, dates, cranberries, candied lemon and orange)
dark chocolate
Baking Instructions German Advent Cookies
– Chop dried fruit in very small pieces
– Combine butter, sugar, egg, lemon, flour, pudding powder, flavor and almonds.
– Knead very well, then add the dried fruit.
– Form balls in the size of walnuts.
– Place balls on a tray layered with parchment paper. Keep a distance between each cookie.
– Bake in pre-heated oven on 350 F (less in convection oven) for 8-10 min.
– Melt the chocolate in double boiler.
– Decorate each cookie with some chocolate lines.
Related