This is a delicious recipe for the apple season: German Apple Casserole or Auflauf as we say in Germany. It's very easy to make, no special ingredients needed. Makes a great dessert or it's also perfect for a sweet treat. It's actually not that sweet… Happy Baking!
Ingredients German Apple Casserole
about 2 lb apples, depending on the size, 4-5 medium size
6 tbsp sunflower oil or taste neutral oil or 125 g butter (melted)
150 g flour, all purpose, unbleached
100 g sugar (you always can add more sugar if you like the sweeter side of dishes)
3 eggs
150 ml milk
1 package vanilla sugar – How to Make Vanilla Sugar – 
cinnamon to taste
2 tbsp raisins, optional
almonds, blanched and sliced
2 tbsp rum or rum flavor (optional)
some butter to grease the form
---
Find Vanilla Sugar here- Click below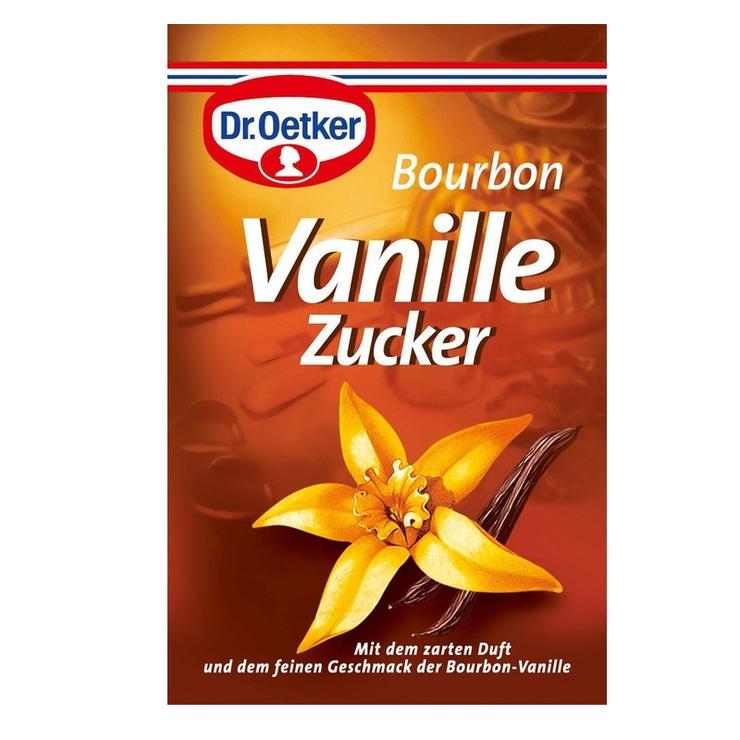 ---
Baking Instructions German Apple Casserole
– Grease a fireproof form with butter, size 11×8 inches.
– Peel apples, remove core. Cut into small pieces. Mix well with cinnamon, rum and raisins.
– Place apple pieces on the bottom of the form.
– Pre-heat oven to 175 C or 350 F (convection), regular oven 375 F.
– Combine all other ingredients and mix well. Dough should be somewhat liquid. If it is too sticky add more milk.
– Pour the dough over the apples.
– Bake for about 45 min. Do the test with a tooth pick: Poke into the cake and see if any dough should stick on the pick.
– If you use almonds place them on top 15 min before the cake is done.
Alternatively use cherries, peaches or plums for making this casserole. Serve with whipped cream, vanilla ice cream or Vanilla sauce – Go to the Recipe – 
---