You will love this german dessert: German Chocolate Pudding. We tell you how to make it from scratch. It's very easy but if you don't have enough time we recommend to use the one from Dr Oetker that is made in Germany as it does not contain artificial flavors. Happy Cooking

What Chocolate to Use
You can use half milk chocolate and dark chocolate, a great brand is Lindt because sugar content is low. If you want to use sweet chocolate reduce the sugar amount.
Ingredients German Chocolate Pudding
1250 g chocolate
500ml milk
1 tbsp cocoa powder, unsweetened
2 tbsp sugar or to taste
1 tsp vanilla extract or vanilla sugar
2 tbsp corn starch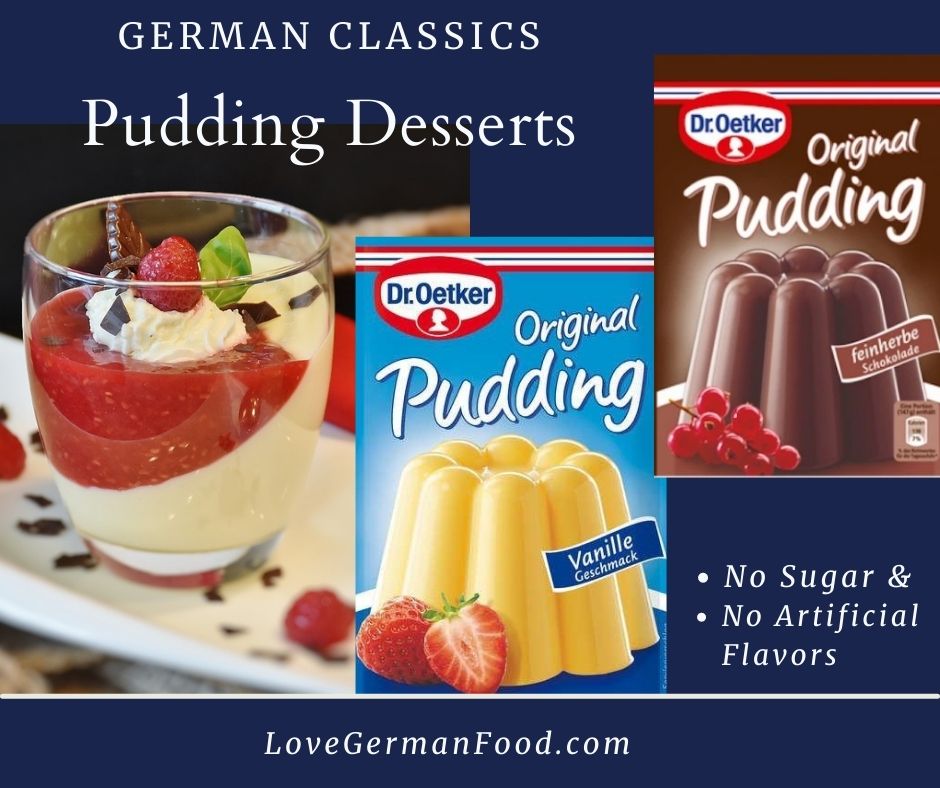 Cooking Instructions German Chocolate Pudding
– Add chocolate with 300ml milk into a pan.
– Mix until chocolate has completely dissolved.
– Combine  all other ingredients with remaining milk, whisk well.
– Add to the chocolate milk and bring to a boil.
– Mix until you get a thick consistency.
– Fill into cups, bowls or glasses.
– Place pieces of plastic foil on top to prevent skin build.
– Let cool off and keep in fridge for at least 2 hours before serving.
Tastes awesome when combined with fresh or frozen raspberries.