This German Orange Pudding with Caramelized Oranges makes an excellent and delicious dessert not just for the summer months. The orange flavor is refreshing and whatever season you are in, it's an all-seasonal dessert.  You could vary it and use apricots or peaches. Authentic German recipe. Happy Cooking!
Ingredients Orange Pudding
2 eggs
1 dash salt
2 tbsp sugar or to taste, or use agave syrup
1 package vanilla sugar or 1 tbsp vanilla extract
juice from 6 oranges (you need 500ml liquid)
1 package vanilla pudding, 1.5oz, or use corn starch and vanilla extract
r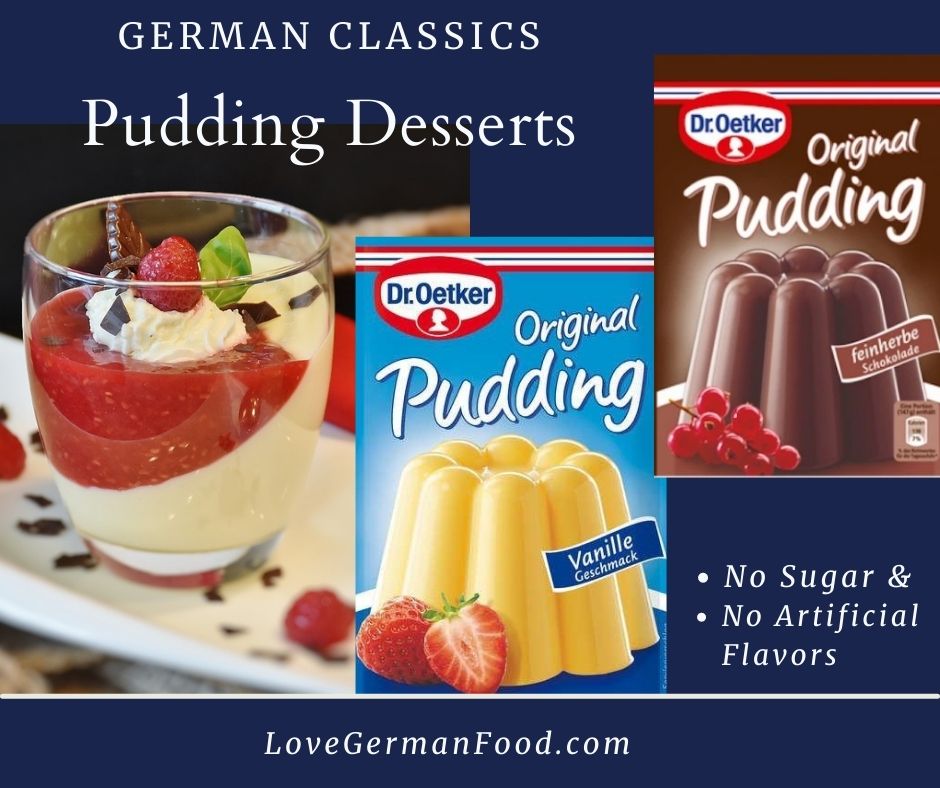 For the Caramelized Oranges
2 tbsp butter
2 tbsp sugar
juice of 2 oranges
2 oranges
Cooking Instructions Orange Pudding
– Separate eggs.
– Beat egg whites with 1 dash salt until firm, then add slowly the sugar, and beat until it is firm and creamy.
– Make juice from 6 oranges (the best is to use an electric juicer), pour the juice in a pan.
– Combine 3 tbsp orange juice with 1 tbsp sugar, vanilla pudding and egg yolks. Mix well until smooth.
– Bring remaining juice to a boil.
– Add the vanilla pudding mix to the juice, let boil for 30 seconds.
– Let cool off a bit.
– With a spatula fold in the firm egg white.
– Pour in dessert forms or glasses, let sit in the fridge for at least 2 hours.
How to Caramelize the Oranges
Peel 2 oranges, remove the white skin completely – See also How to fillet an Orange –
– Cut oranges horizontal into small pieces.
– Place sugar in a pan, fry until it has caramelized, add orange juice, heat again. Spice with cinnamon.
– As soon as the caramelized sugar has melted again, add the orange pieces and let simmer on low heat 10-15 min.
– Fry the orange pieces in 2 tbsp butter, sprinkle sugar on top and fry until sugar gets brown and will be caramelized.
– Serve the caramelized oranges with the pudding.
---