Gorgonzola is the most popular Italian blue cheese because it is a very mild cheese. For the Gorgonzola dip recipe you will use green pepper and chives which will add some nice green color; the pear schnaps and onion will add some exotic taste to it. Fill the dip into a pretty jar and serve it for example with with Italian Grissini or pita crackers. This dip will make a nice party gift as well. Happy Cooking!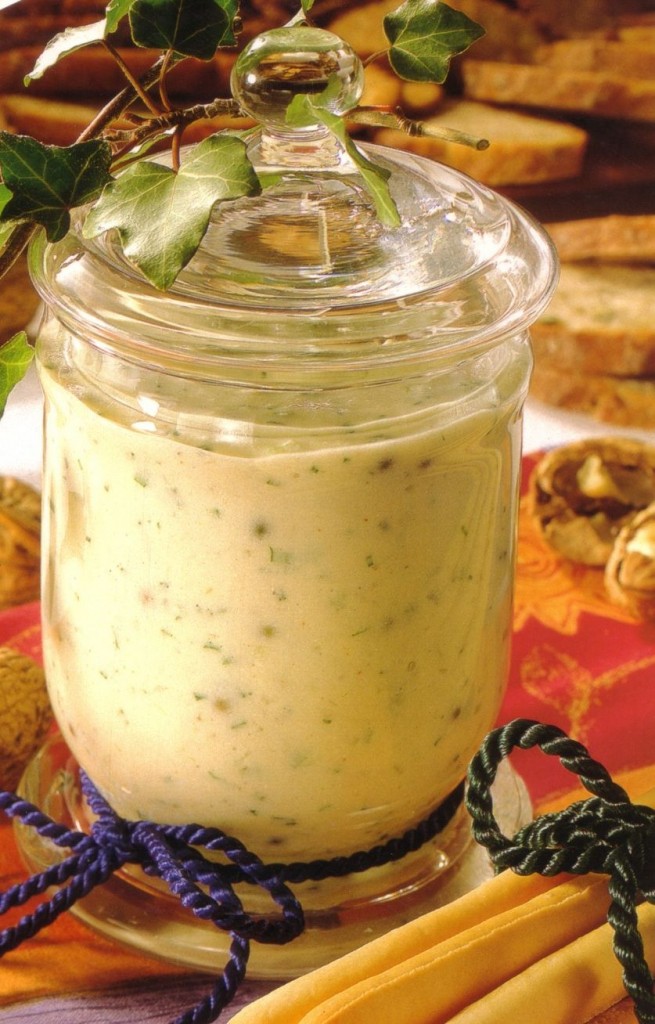 Ingredients Gorgonzola Dip Recipe
150 g Gorgonzola
100 ml heavy cream
3 tbsp chives, chopped
1 small onion
2 tbsp pear Schnaps (brandy)
2 tbsp green pepper
1 dash sweet paprika powder
Cooking Instructions Gorgonzola Dip Recipe
Fills 1 jar (250 ml)
– Cut cheese in small pieces and put them in a large bowl.
– Add heavy cream and with a hand mixer puree until you have a smooth cream.
– Cut chives in small rolls; chop onions very fine.
– Add chives and onions to the cheese; mix it then add pear schnaps and green pepper.
– Mix thoroughly and spice with the paprika.
– Fill the cheese cream into a nice and clean jar with a lid.