Have you ever heard that you can make fries out of the pumpkin meat? The German pumpkin fries is an interesting recipe which we found in an older German cook book. Have you ever thought that you can use pumpkin the same way as you use potatoes? Well, you can make fries out of the pumpkin meat. They taste delicious! Happy Cooking!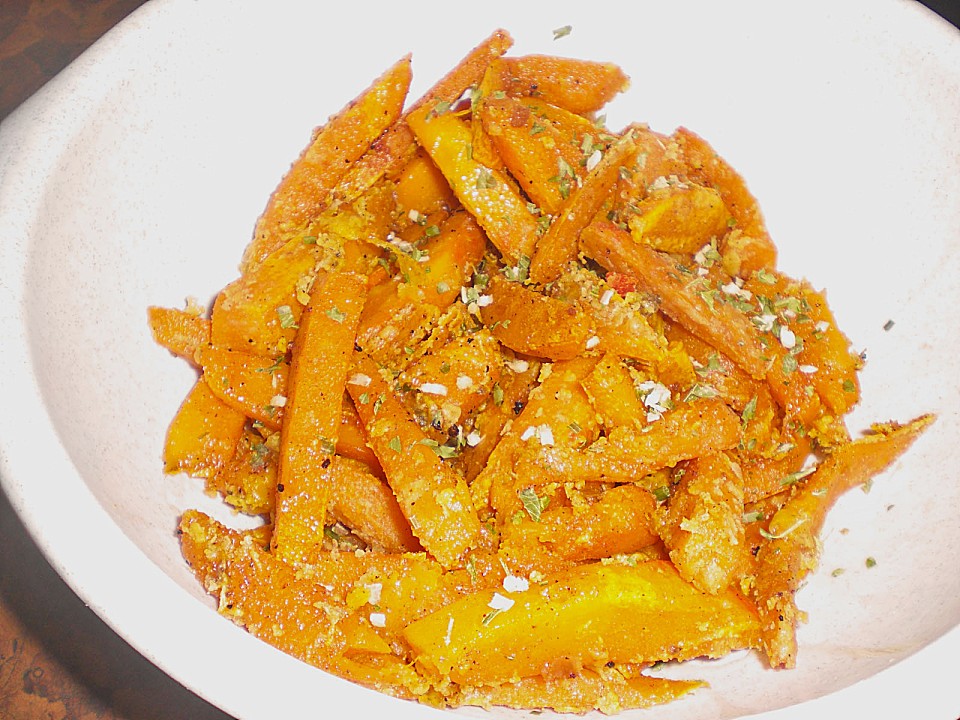 Ingredients German Pumpkin Fries
1 kg pumpkin meat
150 ml milk or cream
150 g flour
salt, fresh ground pepper to taste
oil to fry
1 tbsp chopped chives and/or chopped garlic
Cooking Instructions German Pumpkin Fries
– Cut the pumpkin like you would cut potato fries.
– Mix flour, salt, pepper really good in bowl.
– Add milk or cream into a soup dish, and dip the pumpkin sticks in the milk/cream.
– Add the flour onto a plate, then turn the pumpkin sticks in the flour; they need to be covered very well with the flour.
– Fry them in three portions.
– By using  kitchen paper let the oil drip off.
– Keep them warm and do the next portion until all are done.
Before you serve them sprinkle them with chives and if you like with fine chopped garlic.