The Silesian pumpkin soup comes from the "old country called "Schlesien" in German. This recipe is old and traditional and comes from Silesia, a part of Europe that belonged to Germany but since 1945 it has been a part of Poland. On the map you can see that it is surrounded by Germany, the Czech Republic and Poland.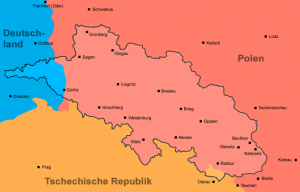 This was a little historical overview but here is the unique recipe for the pumpkin soup, which you will love! Happy Cooking!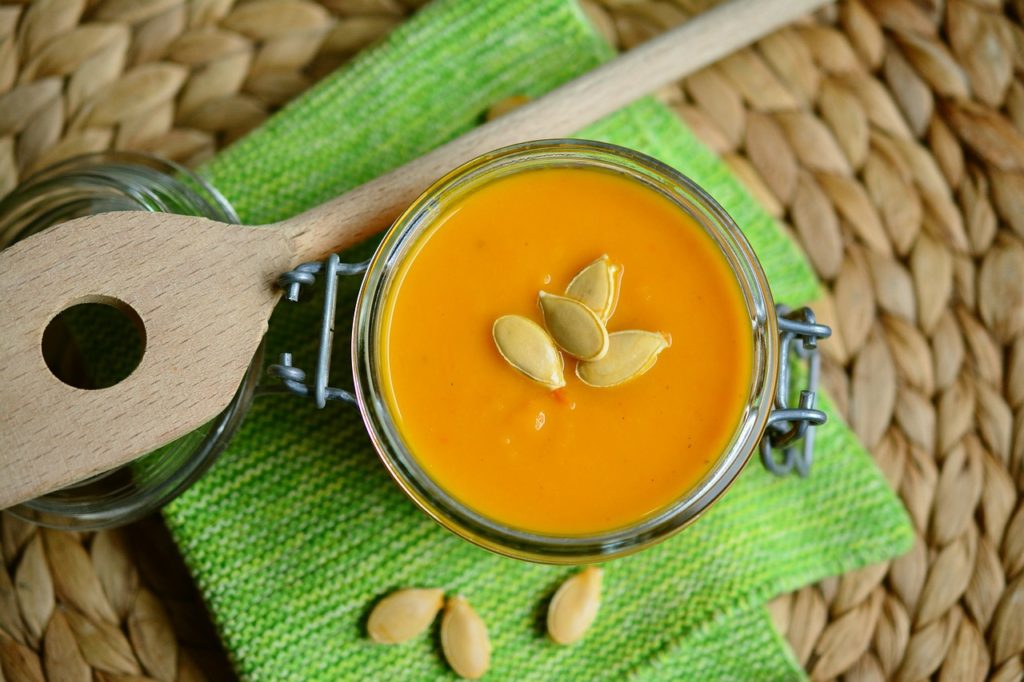 Ingredients Silesian Pumpkin Soup
500-750 g pumpkin meat
1/2 liter water
1 small cinnamon stick
lemon juice of 1 lemon
2 cloves
1/4 liter milk
40 g flour
20 g butter, salt, 1 dash sugar
Cooking Instructions Silesian Pumpkin Soup
– Cut the pumpkin meat into small cubes.
– Put the pumpkin pieces into a cooking pot, and with the water and the spices, bring it to a boil, reduce the heat, and boil it for about 10-15 minutes, or until the pumpkin is soft.
– Drain the pumpkin meat through a sieve, remove the spices, but keep the water.
– Puree the pumpkin with a stick mixer or mash it with a wooden masher.
– Mix the flour into the milk and add it to the mashed pumpkin.
– Bring it to a boil; you will see that it became thicker because of the flour.
– Let it boil on low heat for another 10 minutes and add the remaining pumpkin cooking water, the soup should not get too thick nor should  it stick to the bottom of the cooking pot.
– Add the butter and let it melt.
– Add the lemon juice, salt, and sugar. If you like it more sweet, add a bit more sugar.