Find out how to make this super yummy and easy to make German soup: German Spring Soup – Frühlingssuppe. You may know it as a packaged soup from Knorr or Maggi, but there's a way to make it from scratch. You can vary this soup too. Choose different veggies or noodles. Here's the recipe for you. Happy Cooking!
Ingredients German Spring Soup
4 medium sized carrots
2 cups peas, frozen
750 ml vegetable broth – instant or home made – How to make Vegetable Broth –
125 g noodles such as thin soup noodles, shell pasta, spiral pasta
4 tbsp chopped parsley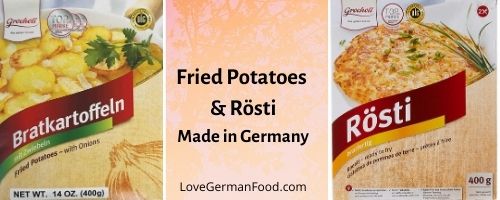 Cooking Instructions German Spring Soup
– Wash and peel carrots, cut into very small pieces.
– Make the broth. If instant broth is used use instructions.
– Cook carrots in the broth for 6-7 min on low heat.
– Add the frozen peas and noodles (see the kind of noodles below).
– Increase heat to medium and cook until noodles are done, this can be from 2-5 min, depending on noodles.
– Chop parlsey fine and add to the soup – serve wright away withfresh bread.
Tips:
You can add different kind of veggies such as zucchini, broccoli, leek, celery, spring onions, cabbage.
Add small meat balls.
Use a chicken or beef broth.
Instead of parsley use a mix of chives and parsley or chives only.
---