German stuffed peppers are filled with meat and are called in German "Gefüllte Paprika". This German dish is easy to make and can be varied. If you don't like to use meat fill the peppers with a rice-vegetable mix. You can also use ground Bison meat or a mix of pork and beef. Happy Cooking!
Ingredients German Stuffed Peppers
4 green medium size peppers (or red, yellow, orange peppers)
1/2 lb ground meat
1 cup of long grain rice
1 med size onion
2 tbsp chopped fresh parsley
1-2 tsp clarified butter
salt, pepper to taste
ground nutmeg, 1 dash
1 tsp sweet paprika powder

Tomato Sauce
2-3 tbsp tomato paste, water
1 can diced tomatoes or 5 fresh tomatoes (or use all natural Italian style tomato sauce)
1/2 cube vegetable broth, instant
salt, black pepper, dried oregano, thyme to taste
or 1 jar ready made tomato sauce
(Note: If you use ready made tomato sauce you won't use the spices)
---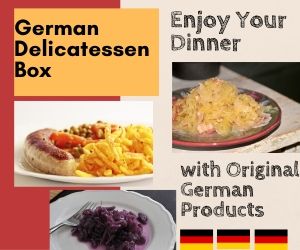 ---
Cooking Instructions German Stuffed Peppers
– Cut off the upper part of the pepper (the lid); remove white parts and seeds inside the pepper with a sharp knife or a spoon.
– Chop onions fine; in a pan heat butter and saute onions until transparent.
– Add the meat and brown it briefly. Remove from heat.
– Combine meat with rice and mix it well.
– Spice with salt, pepper, nutmeg, and red paprika powder, and parsley. Mix well.
– With a spoon fill meat-rice mix into each pepper until it is filled.
– In a heavy sauce pan fill in the tomato sauce or chopped fresh, or diced tomatoes.
– Add herbs, spices and bring to a boil.
– Remove from heat.
– Place the filled peppers into the pot with the tomato sauce (the pan should be big enough so peppers will stand straight inside).
Important: Before you fill the peppers place them into the pot to see if it is the right size.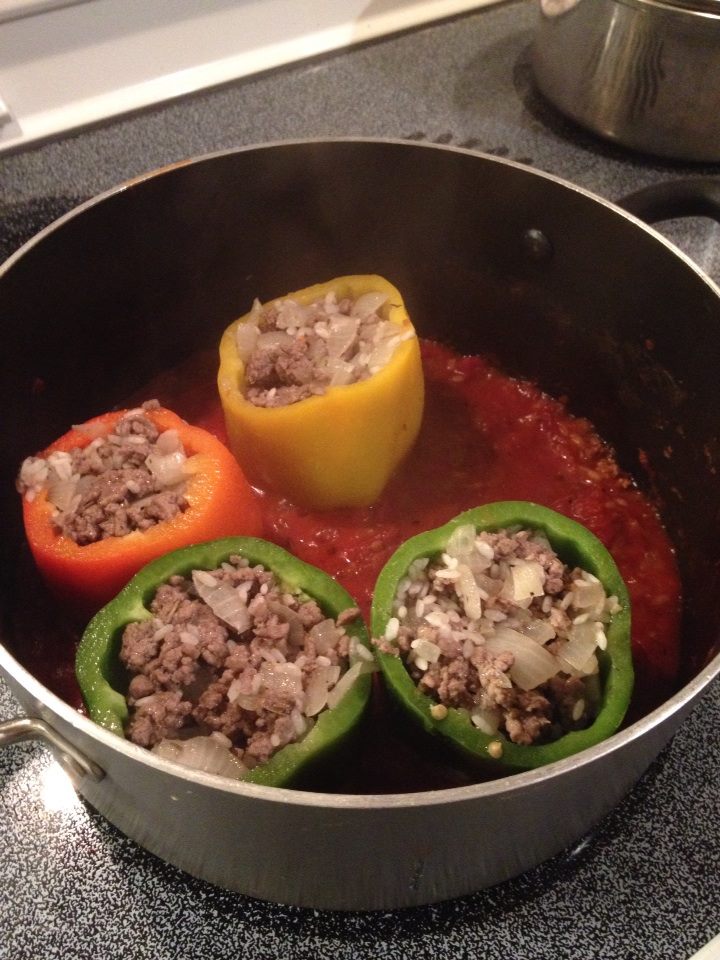 – On very low heat let peppers simmer for 15-30 minutes depending on the size of the pepper (needs to be covered with a lid). The rice is uncooked so it needs to cook until it is soft. They are done when they won't show their fresh green color.
– 10 minutes before the peppers are done, place the lids on top of each pepper.
Serve them with mashed potatoes, boiled potatoes, or your favorite pasta.
TIPS
– You can add zucchini, carrots, peas or leek to the tomato sauce.
– For the vegetarian version, mix rice with chopped carrots, peas and mushrooms, fill the peppers and let simmer covered the same way as described above in the recipe.