The German sweet quark souffle is one of the German sweet dishes that can be made for supper.
It's an easy recipe but you need quark for this dish. Quark is a German milk product that is available in every German super market, unfortunately not so easy to find in the USA. There are some quark producers: Vermont, Ellie Quark  and Wünder Creamery. 
Of course you can make quark from scratch, and it is not that difficult as it seems. There is a recipe below in the ingredient list. Or check out the Quark Alternatives and Substitutes –  Happy Cooking!
Ingredients German Sweet Quark Souffle Recipe
4 eggs separated
150 g sugar
.5oz vanilla sugar (1 package Dr Oetker) – How to make Vanilla Sugar –
500 g quark – How to make Quark from Scratch –
100 g flour
50 g semolina, fine
50 g butter
100 ml milk
---
Without Artificial Flavors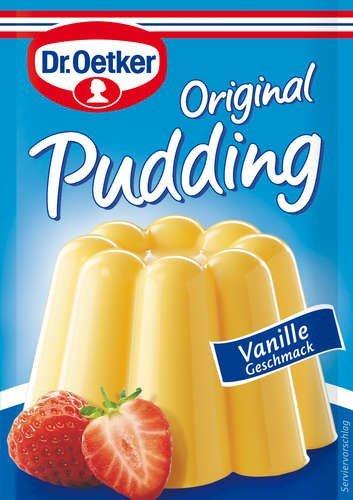 ---
Cooking Instructions German Sweet Quark Souffle Recipe
– Separate eggs.
– Beat egg yolks with sugar until foamy.
– Fold in quark, semolina and vanilla sugar. Mix well.
– Beat egg white until very firm. Add to the dough with a spatula. Mix carefully.
– Place milk in a fire proof form, add butter that is cut in small pieces.
– Add dough to milk.
– In pre-heated oven bake for 40-45 min on 180 C or 375 F.
Optional: Sprinkle before the form is int he oven a package of vanilla sugar on top. This creates a nice crust.
Serve with fresh fruit, or apple sauce or compote.
---