There are quite a few recipes for making cucumber salad and one is the old fashioned way, as they made it in East Prussia (Ostpreussen). You can serve this salad as a side dish for a BBQ, with Bratwurst or Frikadellen. The best is to use farm fresh cucumbers. Happy Cooking!
Ingredients Old Fashioned German Cucumber Salad
1 English cucumber
1/2 onion, optional
1 tsp salt
sour cream, at least 1 tbsp or 1 tbsp heavy cream
1/2 tbsp vinegar and 1/2 tbsp oil
2 tbsp chopped dill
sugar, pepper to taste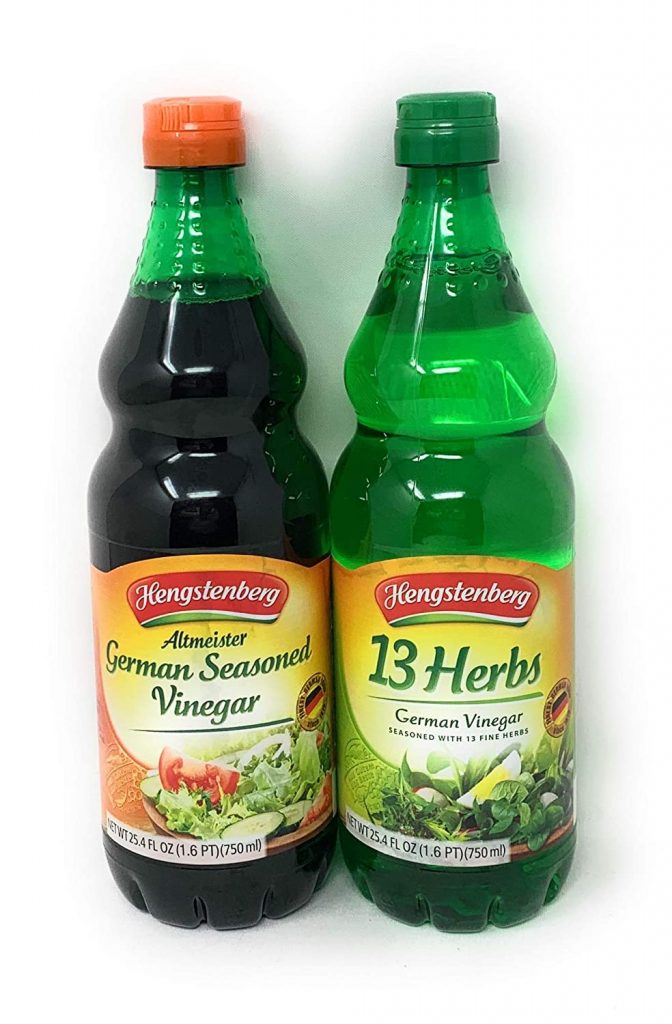 Cooking Instructions
– Wash cucumber and peel in stripes.
– Slice or grate in very fine slices.
– Mix well with the salt, and let sit for 10 min.
– Remove the liquid and keep it.
– Chop dill and onion fine and combine with sour cream, pepper and vinegar.
– Add only a small amount of the cucumber water, make sure the dressing is not getting too thin.
Serve the salad as a side dish with Bratwurst, fried potatoes or Buletten.