Onion soup is a typical French dish but all over the world, this soup has gained a lot of popularity. So in Germany.
This onion soup recipe is a German recipe but it is the French version. You would use special fire proof cups as at the end you place the cups under the broiler. If you never made such a soup, try this recipe. You will love it.  Happy Cooking!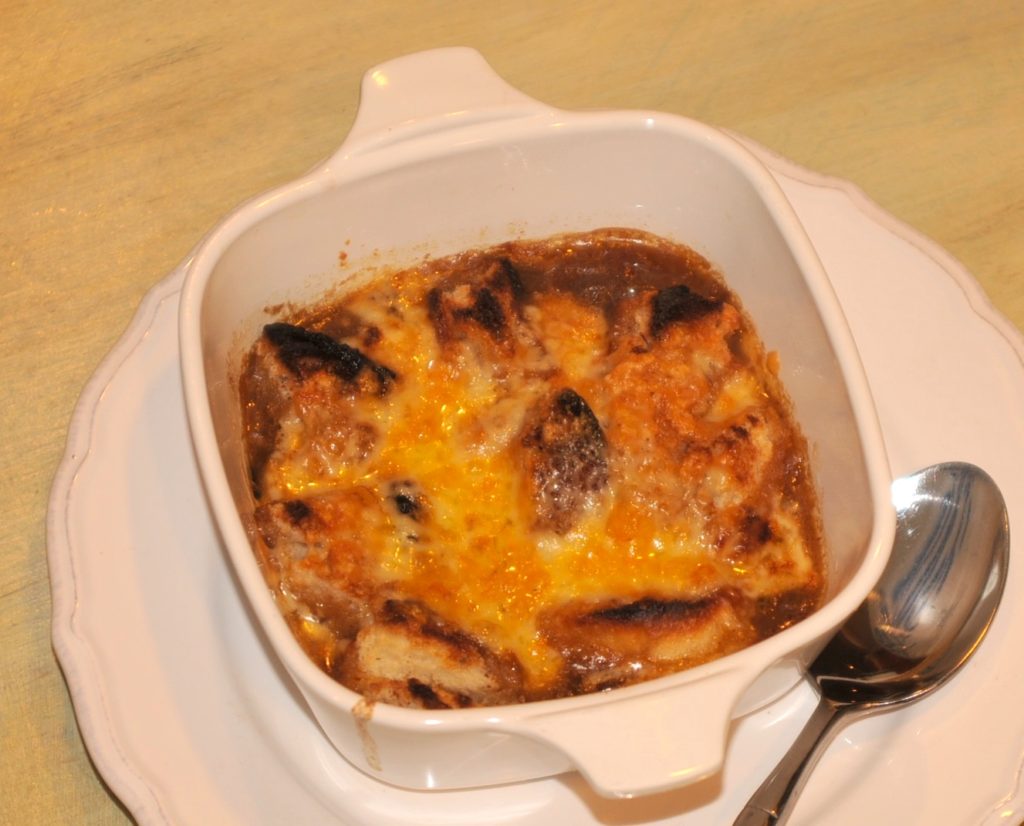 Ingredients Onion Soup Recipe
500 g onions
1 tbsp butter
800 ml vegetable broth  – How to make Vegetable Broth from scratch –
150 ml white wine
4 slices wheat bread
4 tbsp grated cheese (gouda, cheddar, swiss cheese)
4 tbsp grated parmesan
salt, pepper to taste
hint of nutmeg
Cooking Instructions Onion Soup Recipe
– Peel onions, scut in very thin slices or grate.
– Melt butter, brown onions for some minutes.
– Add wine and broth. Spice with salt and pepper to taste. Add nutmeg.
– Let simmer for 15 min.
– Cut the bread to the size of the fire proof cup.
– Toast each slice golden.
– Fill the soup into the cups, place on each cup one slice of toast.
– Sprinkle with the cheese.
– Broil on high heat for a very short time until cheese is melting and shows a golden color.
Serve while hot but place the cup on a plate as it will be very hot!