The German Pickled celery salad is very popular in Germany and you can buy it in every supermarket in the jar from Kühne or Hengstenberg.
This sweet sour celery salad is not that difficult to make. Here's a very easy recipe fro you. Some other recipes are using the pickled cucumber liquid as well. I think a mix of white wine vinegar and cucumber brine would be good too. Happy Cooking!
Ingredients Pickled Celery Salad
2 kg celery root
1 smaller onion
1/4 l white wine vinegar
1 tbsp lemon juice
salt and sugar to taste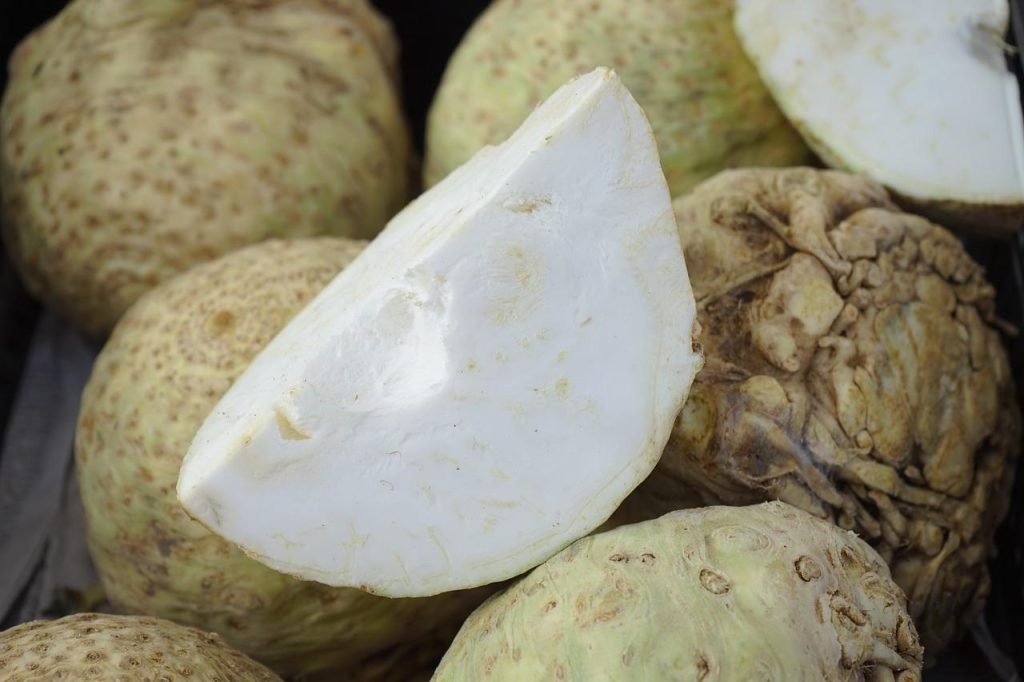 Cooking Instructions Pickled Celery Salad
– Clean celery roots, leave them as whole.
– In a large pot add water, boil celery with some salt for about 1 hour until they are "al dente" (not too soft).
– Drain, then peel and grate or cut in Julienne style.
– Place the grated celery in prepared jars (sanitize them or rinse in boiling hot water, then placed upside down on a clean kitchen cloth).
– Chop onion and bring with vinegar, salt and sugar to a boil.
– Pour over the celery.
– Close jars with a matching lid and keep them at a cool and dark location.
The jars are good for the next 3 months.
---
Made in Germany Celery Salad – Authentic and Good!