The Radeberger beer goulash comes from the German city of Radeberg which is located in Saxon and used to be former DDR. In Radeberg they brew one of the finest beer you can imagine since centuries: The Radeberger Pils. This is the beer that is originally used in this recipe.
Crowned the official drink by King Friedrich August III of Saxony, Radeberger, a pilsner style beer brewed near Dresden, is characterized by its dazzling and refreshing taste and has long been enjoyed by German nobility.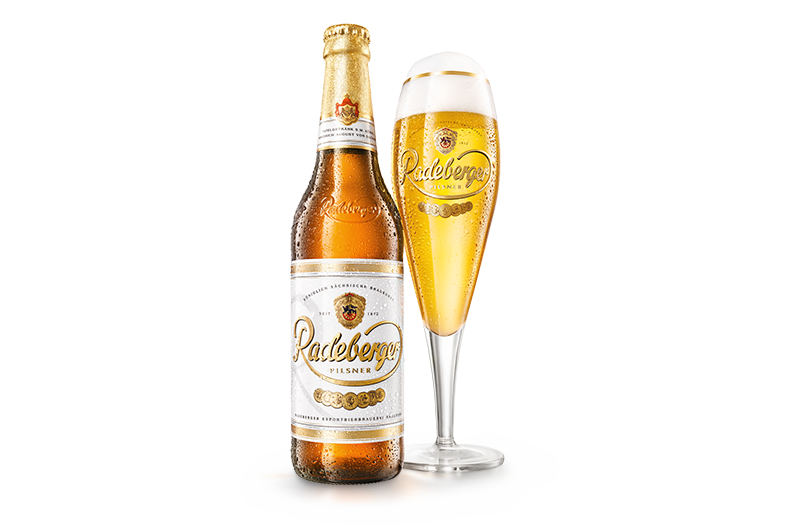 Radeberger is also the first brewery in Germany to brew beer exclusively in the Pilsner style and which still exists today. The Saxon recipe beer goulash is using this beer but of course it is not everywhere available in the USA. Alternatively use a mild beer or Pilsner like Pilsner Urquell. The Radeberger beer is distributed at the US East coast. Enjoy this delicious German dish – Happy Cooking!
Ingredients Radeberger Beer Goulash
(serves 4)
1 kg beef stew meat
2 tbsp sunflower oil
2 medium onions
salt, pepper to taste
some flour
1/4 liter broth (can be instant) – How to make Vegetable Broth from Scratch-
1/2 liter Pilsner beer (original recipe is using the beer from Radeberg)
3 tbsp dark bread, older and grated (optional)
1 garlic clove
1/2 tsp caraway seeds (optional)
4 tbsp sour cream
---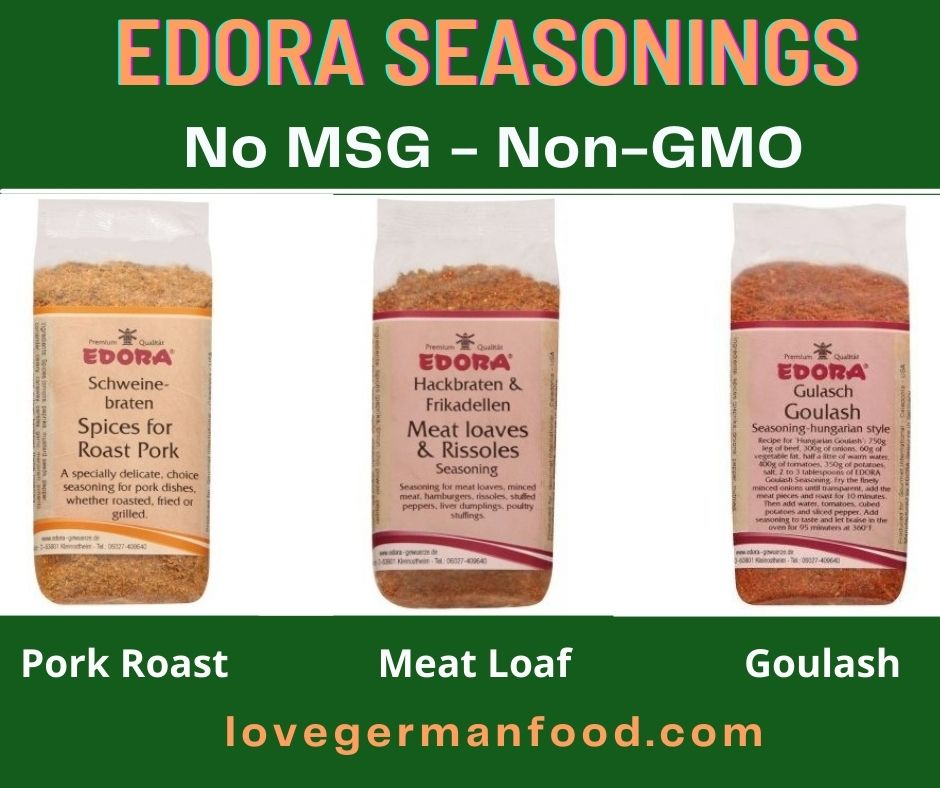 ---
Cooking Instructions Radeberger Beer Goulash
– Cut meat in cubes, then roll the cubes in flour.
– Chop onions.
– Heat oil and saute onions with garlic until transparent.
– Add the meat and brown it evenly on all sides.
– Spice with salt and pepper.
Makes a Great Side Dish for Goulash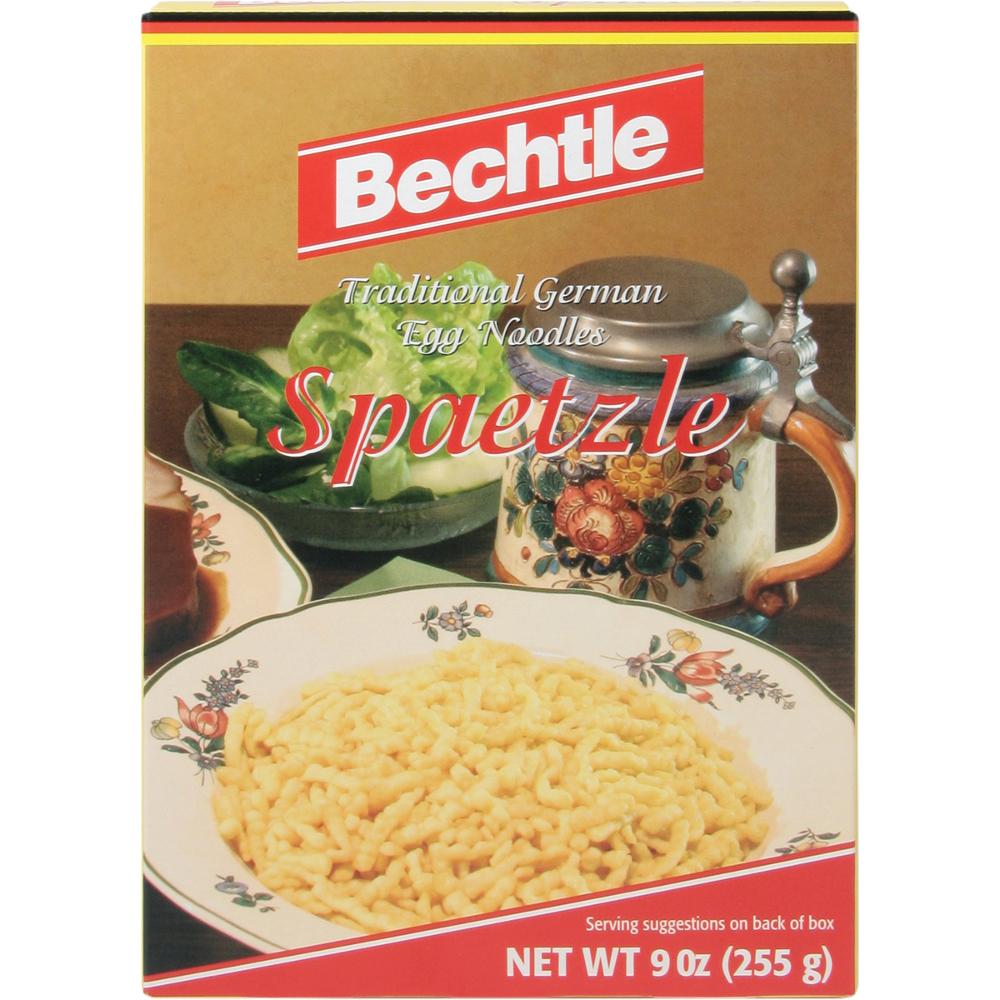 – Fill up with broth and beer until the meat is well covered.
– Let simmer for 45-60 min. If some liquid should evaporate fill up with more beer.
– When the meat is tender, add the bread crumbs, caraway seeds and sour cream.
Serve with mashed potatoes or Serviettenknoedel – Go to the Recipe for Serviettenknoedel –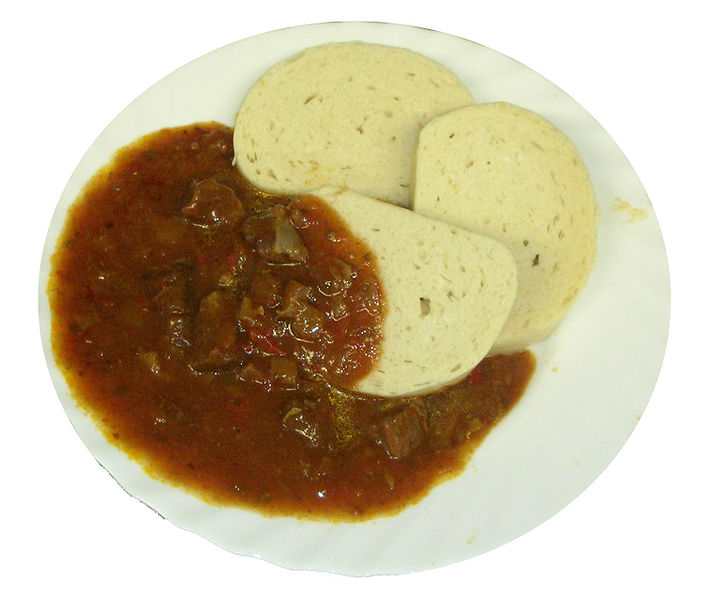 ---