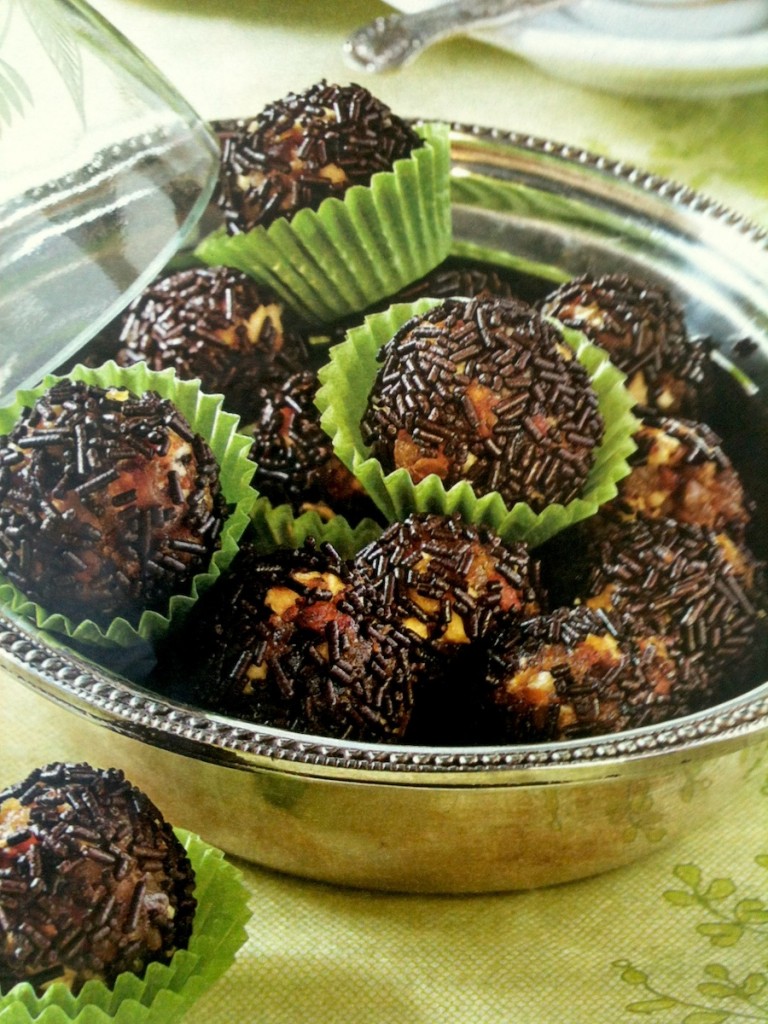 Ingredients (20 pieces) Rum Balls
1 package dried fruit (200g) Mariani Sun Ripened Mixed Fruit No Sugar Added Dried Fruit 36 Ounce Value Bag

2 tbsp dark rum
1 tbsp liquid honey
50 g chocolate sprinkles – Wilton Sprinkles: Chocolate Jimmies
Baking Instructions Rum Balls
– Chop dry fruit with rum and honey in the food processor or chop them with a knife finely, then mix with rum and honey.
– Form balls and roll them in chocolate sprinkles.
Variation: melt dark chocolate in double boiler, dip each rum ball in the chocolate then sprinkle with chocolate sprinkles.