The Strawberry Cream cake needs a bit of work but you will be rewarded by its delicious taste. The cake recipe is using quark. You can make quark at home, it is not difficult – Click here to find out How to make Quark – or find quark in special super markets from the brand Vermont and Elli Quark. Thank you Gisele Meyers for the recipe and photo – Happy Baking!
---
Ingredients Strawberry Cream Cake
4 eggs
200 g sugar
2 tbs hot water
190 g flour
1 tbs baking powder Dr Oetker
Filling
1 package gelatin, ground – or 0.5oz gelatin
500 g strawberries
2 small cans mandarins
500 g quark
600 ml heavy cream
6 tbsp lemon juice
2 packages Sahnesteif (optional) it helps to keep whipped cream firm –Dr. Oetker Sahnesteif ( Whip Cream Stabilizer ) -5 pack
– it's called Whip it!
3 egg yolk
150 g sugar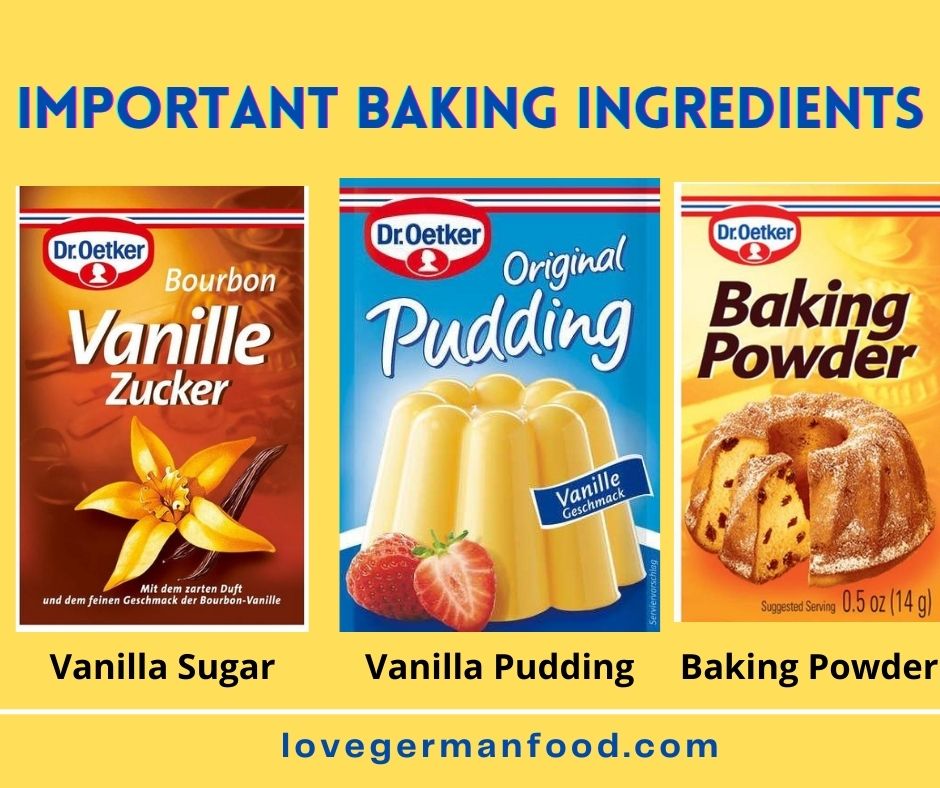 Baking Instructions Strawberry Cream Cake
Base Cake
– Beat eggs, sugar and jot water at least for 10-15 min until foamy.
– Mix flour with 1 tbsp baking powder and add to dough.
– Layer a baking form (28cm diameter) with baking paper and fill in dough.
– Bake in pre-heated oven for 2-30 min on 360 F.
Filling
– Beat sugar, egg yolks for 10 minutes until foamy.
– Let gelatin soak in water.
– Mix quark with egg mix, add drained mandarins, and mix well.
– Heat gelatin slightly, so it will be dissolved, take off from oven, mix 3-4 tbsp quark dough with gelatin, add to the quark dough.
– Beat heavy cream until firm, add Whip it and mix with quark dough, finally add pureed or chopped strawberries.
– Cut cooled off base cake horizontally in half, place a cake ring around, fill quark on the bottom part of the cake, place other half on top.
– Let cool in the fridge over night.
– Dust with powdered sugar and remove cake ring.
---