The Vegetable Meatballs Stew is one of these wonderful German "Eintopf" dishes – Everything will be cooked in one pan! You can vary the dish by adding sausages instead of meatballs. If you are Vegetarian, just enjoy the veggie soup. not Use seasonal vegetable for this dish; you can add zucchini, broccoli or cauliflower. Happy Cooking!
Ingredients Vegetable Meatballs Stew
300 g ground beef
1/2 roll or 1 slice bread
1 egg
2 small onions
3-4 carrots, depends on size
2 celery stalks
4 potatoes, medium
salt, nutmeg, pepper to taste
bread crumbs
2 tbsp parsley, chopped
750 ml vegetable broth (instant) or water
---
This Box comes with Sauerkraut, Spätzle, Red Cabbage! & MORE…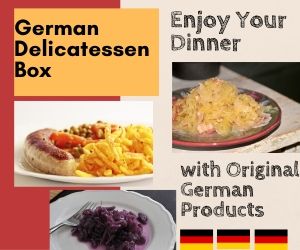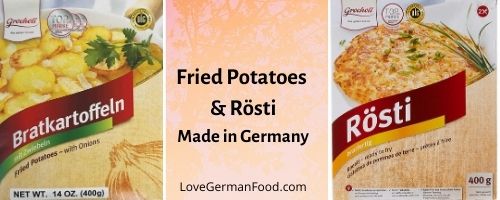 ---
Cooking Instructions Vegetable Meatballs Stew
Make the Meat Balls
– Soak bread in water, squeeze so all water is removed.
– Mix ground beef with salt and pepper, egg and bread.
– Knead well and form small meatballs. Roll them in breadcrumbs, it's optional but it's the German style
– Chop carrots, celery in small cubes.
– Peel potatoes and cut in small cubes.
– Chop onions and fry in some oil, add meatballs and brown them briefly.
– Add broth, vegetable and potatoes.
– Let simmer for at least 30-40 min on low heat.
– Spice with salt and pepper to taste.
– Add chopped parsley before serving.