The Vegetarian zucchini potato soup is perfect for vegetarians; it's an authentic German recipe. It is the best when using organic ingredients or even better, with ingredients from your own garden. This soup is easy to make and great for cooking beginners. If you like meat use beef or chicken broth as an alternative. Happy Cooking!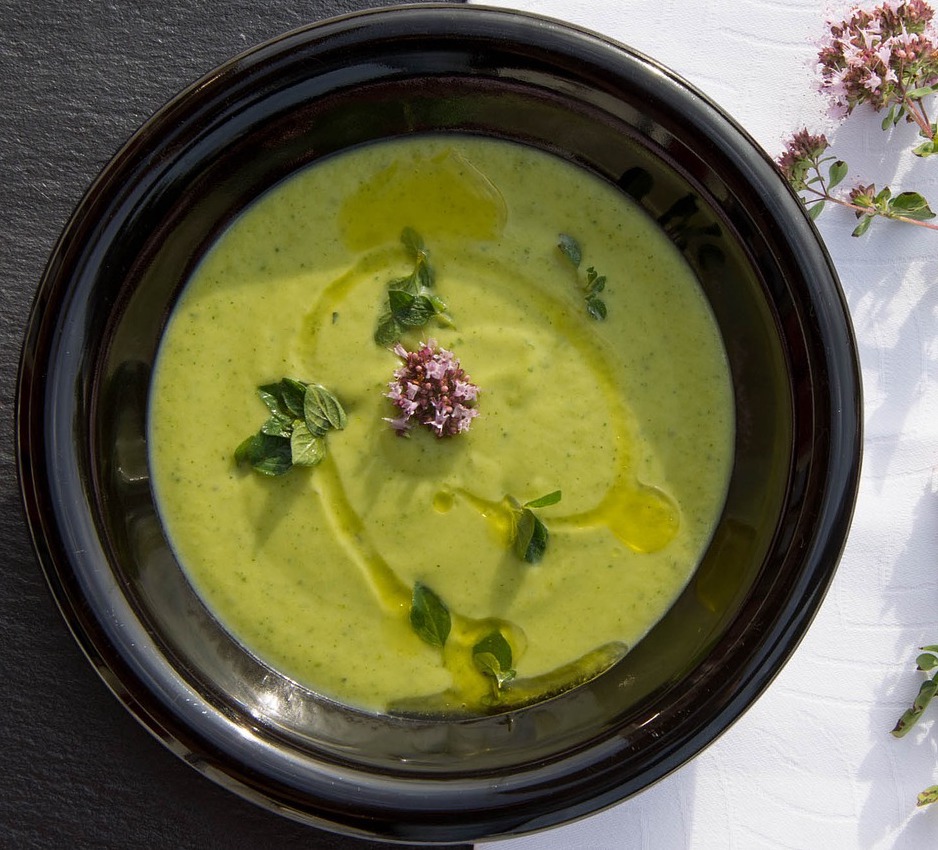 Ingredients Vegetarian Zucchini Potato Soup
2 small-medium sized zucchini, organic
2-3 smaller potatoes
1 small onion
2 tbsp sunflower or canola oil
750 ml vegetable broth – How to make Vegetable Broth –
(alternatively use instant broth with water per instructions)
1 tbsp thyme, fresh
fresh thyme leaves
4 tsp creme fraiche (optional) or sour cream
salt, pepper, curry (optional) to taste
Cooking Instructions Vegetarian Zucchini Potato Soup
Wash zucchini, cut off ends. Grate or peel off the skin of one zucchini and set aside.
Cut other zucchini is rough cubes.
Peel onion and chop fine.
Heat oil in a bigger pot. Saute onions, potato and zucchini for some minutes.
Spice to taste.
Add vegetable broth, bring to a boil, reduce heat a bit, let cook for about 15 min.
Chop thyme fine.
With a stick mixer puree soup.
Add grated zucchini and thyme – Spice if necessary. Decorate with some thyme leaves.
Serve the soup with 1 tsp of creme fraiche or sour cream.