If you are looking for a different cake for the 4th of July celebration, the American Independence Day, here is the 4th of July Patriotic Fruit Cake German Style. It's featuring the USA flag made out of blueberries and raspberries, embedded on a delicious quark cream. Happy Baking!
Ingredients 4th of July Fruit Cake German Style
Base Biscuit Cake
6 tbsp sunflower oil
6 tbsp sugar
3 eggs
6 tbsp flour
1.5 tsp baking powder (Dr. Oetker)
1 tsp vanilla extract or vanilla sugar – How to make Vanilla Sugar –
raspberries and blueberries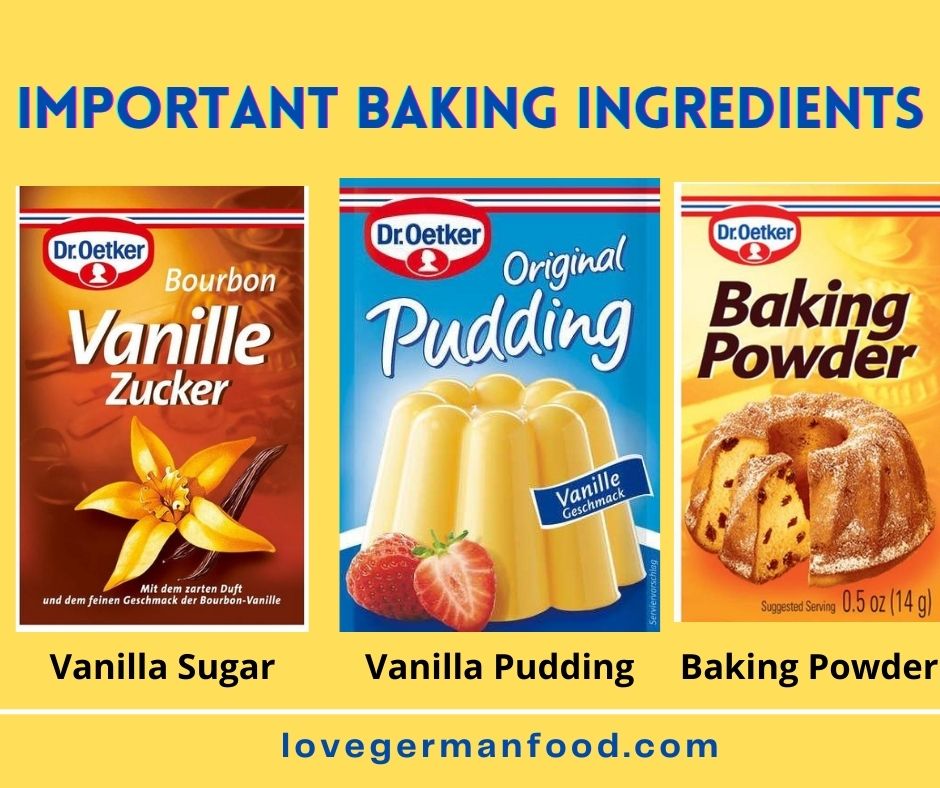 Cream
150 g quark – How to Make Quark –
4 tbsp whipped cream
1 tsp vanilla sugar
2 tsp powdered sugar
optional: 1 package red glaze Dr Oetker  – Make the Glaze from Scratch –
Find this essential Baking Ingredient and
the baking powder on Lovegermanfood.com
Baking Instructions 4th of July Fruit Cake German Style
– Mix eggs with sugar and beat until dough is foamy.
– Add oil spoon by spoon to the eggs, then sieve in flour.
– Mix flour and baking powder, then combine with egg mix.  Mix well.
– Grease the baking form with some butter.
– Sprinkle the form with some breadcrumbs of neutral taste (no spices or herbs).
– Pour dough into a non-stick German baking form for the base cake, diameter 11 inches.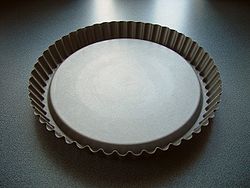 For the cream combine all ingredients and mix until you get a smooth cream.
– When the base cake has cooled off completely, place the cream on top.
– Spread even with a spoon.
– Place the raspberries and blueberries into the cream. You can make the flag or a star in the middle with blueberries surrounded by the raspberries.
TIPS
Alternatively use strawberries for this cake.
If you cannot get quark you can use just whipped cream. Important is to have a white background.
If you are not using any cream, just fruit, you would add the glaze on top.