Posted on March 28, 2018 by admin
Butter cookies from scratch are not only great for Christmas! You can enjoy them at any time of the year. For Valentines Day use heart shaped cookie cutters and sprinkle the top with red cookie decorations.
What to do with the egg yolks when baking Christmas cookies? If you make the German hazelnut or coconut macaroons you will have plenty of egg yolk left over as  we are using only the egg white for the macaroons.  I found a recipe that you will like and you can use your egg yolks instead of making scrambled egg or throw them away. Don't do that, there are many ways to use egg yolks! Happy Baking!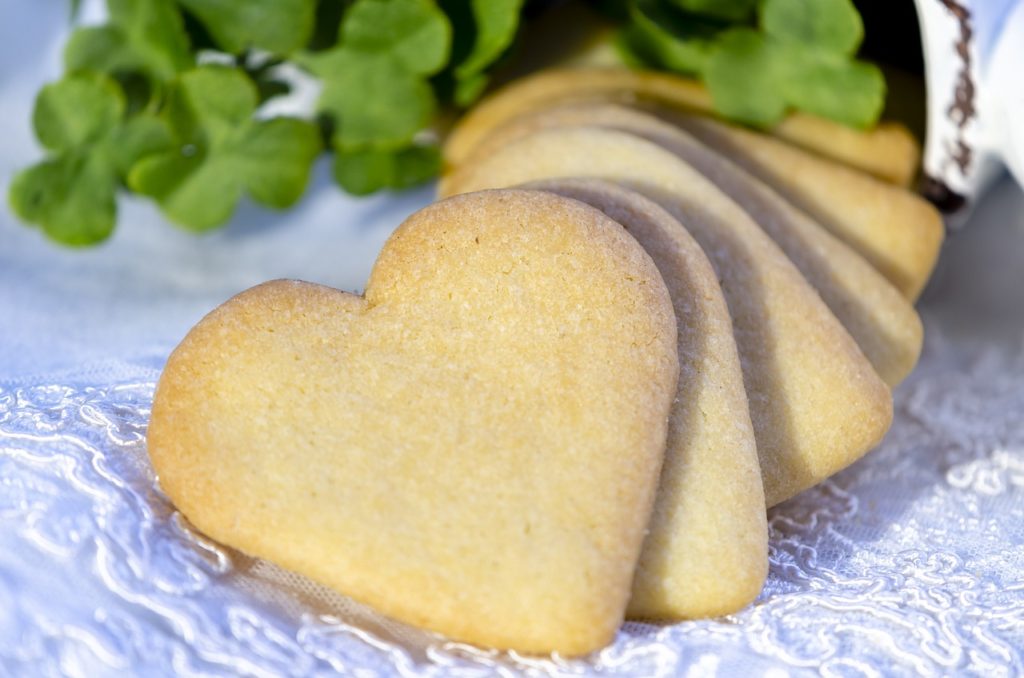 Ingredients Butter Cookies from Scratch
375 soft butter
190 g sugar
5 egg yolks
500 g flour
some egg yolk and heavy cream to spread on top or decorate with chocolate sprinkles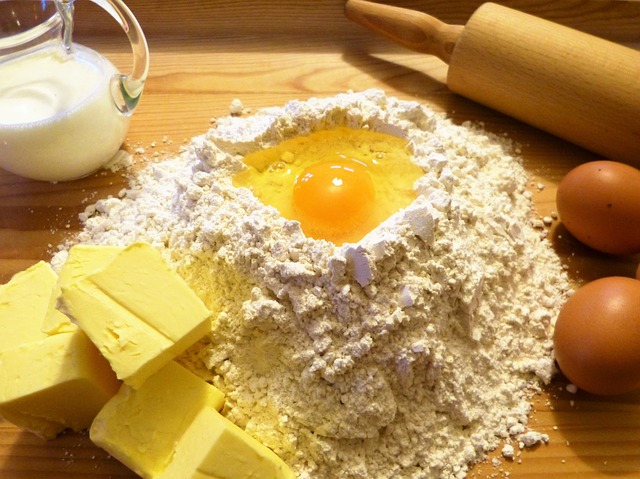 Baking Instructions Butter Cookies from Scratch
– Knead all ingredients on a baking board until you have a smooth dough.
– Form a ball and wrap in foil; keep in fridge for at least 30 min but ideal over night.
– Roll dough on a wooden baking board or a smooth surface, that is sprinkled with flour, not too thin ( maybe 1/2 inch) and cut cookies.
– Mix egg yolk with some cream and with a baking brush spread it on each cookie.
– Bake on 350 F for 10-12 min but watch it as they should not get brown.
Let cool off on a baking grid.
Related