Posted on November 22, 2021 by admin
The German Linzer Cookies are classic German Christmas cookies and they are very popular cookies in Germany. The cookie consists of two layers and has jam in the middle. It a bit of work but you will be deserved by the delicious taste. Happy Baking!
Ingredients German Linzer Cookies
For about 40 cookies
200 g butter
1 egg
75 g sugar
300 g flour
80 g ground almonds
0.3 oz or 1 Package Vanilla Sugar – How to make Vanilla Sugar –
1 dash salt
1 tsp heaped cocoa, unsweetened
1 tsp ginger bread spice (see below)
50 g semi sweet baking chocolate
50 g white baking chocolate
Plum or raspberry jam for the filling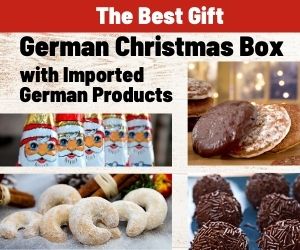 Baking Instructions German Linzer Cookies
Mix all dough ingredients and knead until you get a smooth dough. Wrap in foil and let sit in fridge for 1 hour.
On a lightly floured surface roll dough 3mm thick.
With a star, flower or round cookie cutter cut cookies. Use the cookie cutter of your choice.
Bake in pre-heated oven on 340 F for 10-12 min.
Spread jam on half of the cookies, place other cookies on top.
Melt chocolates using the double boiler method.
Fill the molten chocolate in small plastic bags, cut off one edge then decorate the cookies with lines or swirls.Make the cookies just before the days you want to serve them because they get soft fast.
Lebkuchen Spice or Lebuchengewürz in German can be found in all gingerbread cookies that are so popular during the holiday season. The spice contains ingredients such as allspice, cardamom, pepper and star anise.
---

German Baking Mixes for Making Cookies and Shortcrust Cakes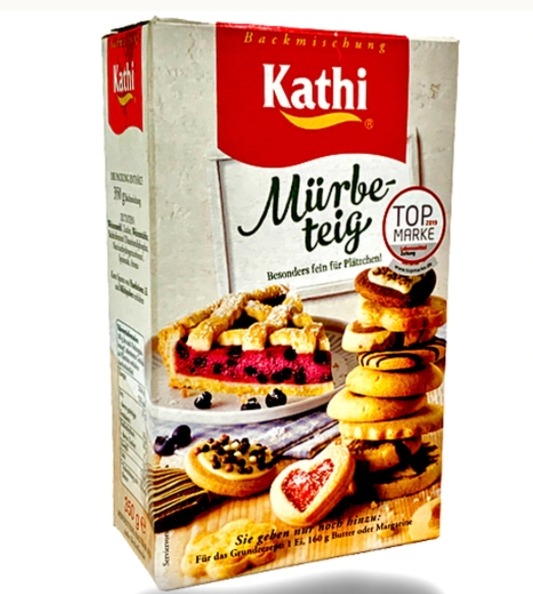 Related