Posted on October 25, 2021 by admin
Christmas Cocoa Cookies are traditional so called "Ausstechplätzchen" (you make a short crust dough and cut out the cookies) that are very easy to make. Germany is famous for its Christmas cookies. It is a German tradition to bake before Christmas and serve the cookies on December 24 which is in Germany the "Heilige Abend" (the holy night). That's the evening when the "Christkind" brings the gifts for everybody. And of course all cookies are nicely placed on a plate together with marzipan potatoes and more. Happy Baking!
Ingredients Christmas Cocoa Cookies
125 g butter
200 g sugar
2 eggs
50 g cocoa powder (no sugar)
0.3 oz – 1 package vanilla sugar – How to make Vanilla Sugar –
1 tsp cinnamon
1/2 tsp ground cloves
1/2 tsp nutmeg (you also can use all-spice instead of the 3 spices, add to taste)
300 g flour
1/2 package baking powder – 0.25oz
flour for the baking board
Optional: If you like you can add a Glaze:
250 g powdered sugar, 3-4 tbsp lemon juice
.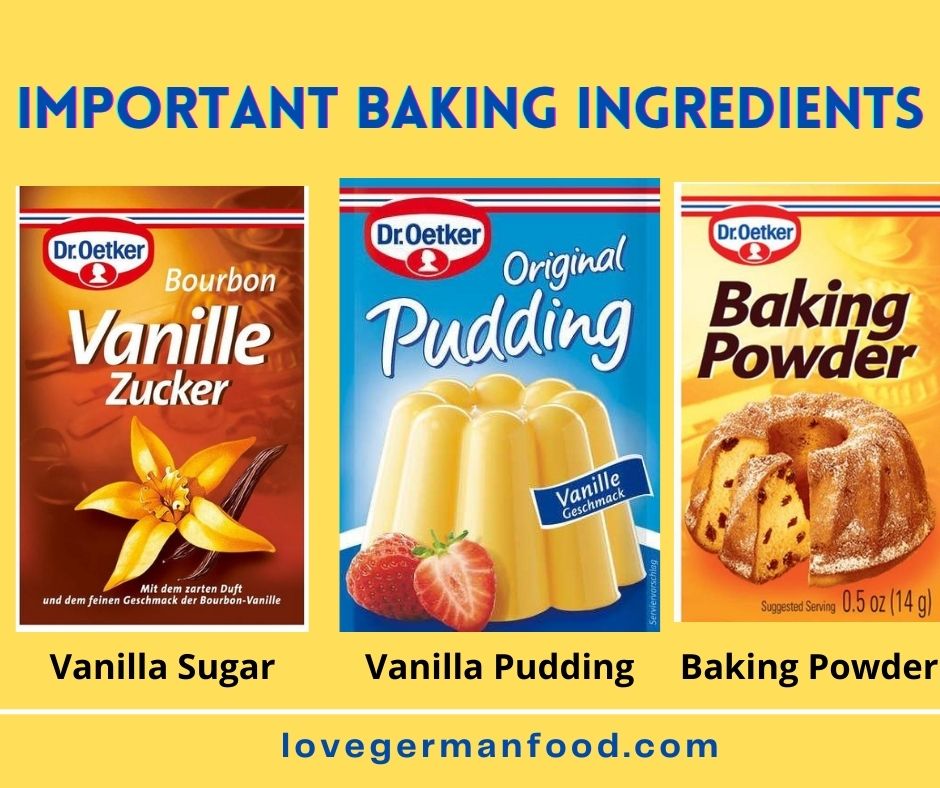 Baking Instructions Christmas Cocoa Cookies
You can make a light and a dark dough or just a dark dough with the glaze. The light-dark cookies need double amount of ingredients, for the light dough you don't need the spices but the vanilla sugar plus 50g more flour.
– Make a light and a dark dough.
– For the light dough mix all ingredients but not cocoa and spices, replace cocoa amount with flour (50 g more and 1 more package vanilla sugar) and knead until dough is smooth.
– Dark dough: Combine all ingredients, knead until you get a smooth dough and not sticky. Should it be sticky add a bit more flour.
– Wrap the dough in foil and place in fridge for at least 30 min.
– Sprinkle flour on a baking board and roll dough about quarter inch thick (0,5 cm).
– By using holiday cookie cutters cut out the dough.
Use a glass and cut out round cookies, on top place either dark or light holiday cut outs. So you get a nice collection of dark and light cookies.
– Place cookies on baking paper, bake for 12 min on 175 C or 350 F.
– Let them cool off on a cooling rack.
Optional: Add the Glaze
– Mix powdered sugar with lemon juice until you get a thick glaze.
– Use first a little lemon juice, then add more if needed. The glaze should not be too liquid. The glaze will soften the cookies.
– With a baking brush or a spoon spread the glaze over cookies and let them dry thoroughly.
– Place them in tin boxes and store at a cool place.
Related