The German Zwiebelroastbraten or Beef Onion Roast is a classic German dish that is served in many regions of Germany, like in Franconia, Thuringia, Berlin, Hessen, Swabia or Vienna. If you would translate it literally it means "onion-topped roast beef with gravy". The recipes vary by region. Originally this dish comes from Austria and is called "Wiener Zwiebelrostbraten".
In Austria the dish will be served in almost every restaurant of the former emperor's capital Vienna. The onions will be roasted with the meat and a bigger portion will be roasted separately and be placed over the sliced meat.
The meat used for Zwiebelrostbraten is traditionally a standing rib roast cut, which is called "Rostbraten" in German. The dish will be served with a gravy and roasted onions, and as a side dish you can choose from dumplings, Spätzle, boiled potatoes or fried potatoes; Brussels Sprouts, carrots and peas or red cabbage. Happy Cooking!
Ingredients German Zwiebelrostbraten
(serves 4)
4 pieces roast beef (á 200-250 g) preferably with some fat crust 3 cm thick
4 large onions, cut in rings
clarified butter or high temperature cooking oil
– How to make Beef Broth – 300ml beef fond/stock and 200ml red wine (dry)
2 tbsp flour
clarified butter or cooking oil for frying
salt, pepper to taste
---
Cooking Instructions
– Tenderize the beef a bit. Heat oven to 80 C or 180 F. Place a plate below the rack in the middle. If you get meat with some fat crust leave it.
– Slightly salt and pepper the slices.
– Peel onions, cut them in thin rings. Dust them with a bit of flour.
– In a large pan heat oil or clarified butter.
– Brown the onion rings until they show a light brown color (15 min).
– When onions are done remove from pan, pat them with some kitchen paper to remove excess fat, then wrap in aluminum foil and place into oven.
– In the same pan on higher heat fry the meat slices, first 2 of them for about 1-2 min per side.
– When done keep warm (wrap in foil). Repeat the same with other slices.
– Place them on the oven rack with a plate below and roast for 15-30 min or until tender.
– Alternatively you can also keep them in the pan on lower heat. Cooking time depends on the quality and thickness of the meat. Make sure they are not too long in the oven or pan because the meat will become dry. The meat should still show some slight red color inside, and should be tender and juicy.
– Place the beef slices into the skillet.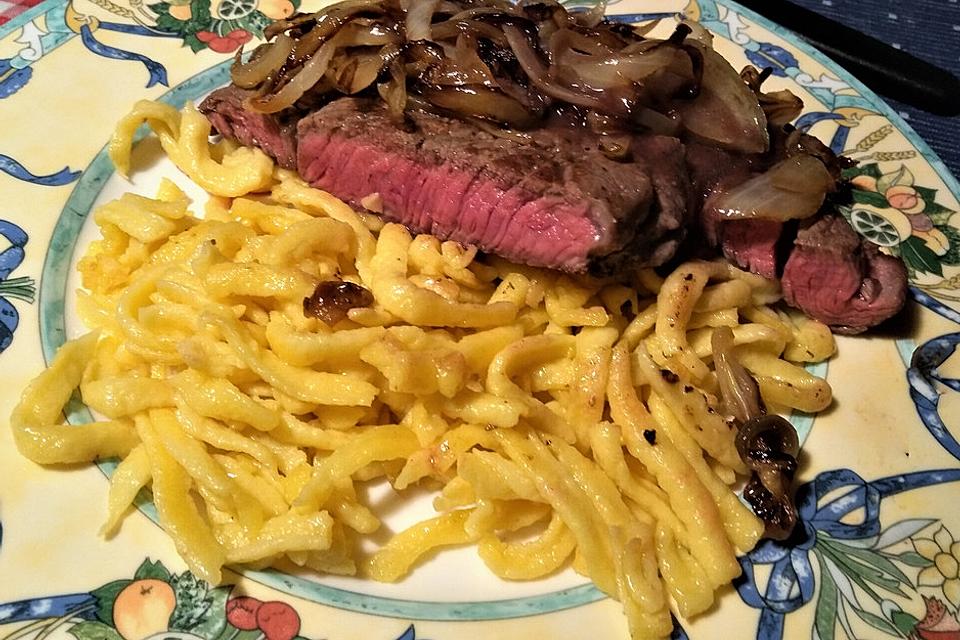 MAKING THE GRAVY
– Reduce heat of the pan, add the flour and red wine, whisk to get the fond from the bottom of the pan.  Bring to a brief boil. add beef fond, let cook until the liquid has reduced 50 percent. Spice with salt and pepper to taste.
– When beef is done place the slices on warm plates, place onion rings on top., add the side dish and finally the gravy.
Serve with your favorite side dish such as Spaetzle, pasta, dumplings or potatoes.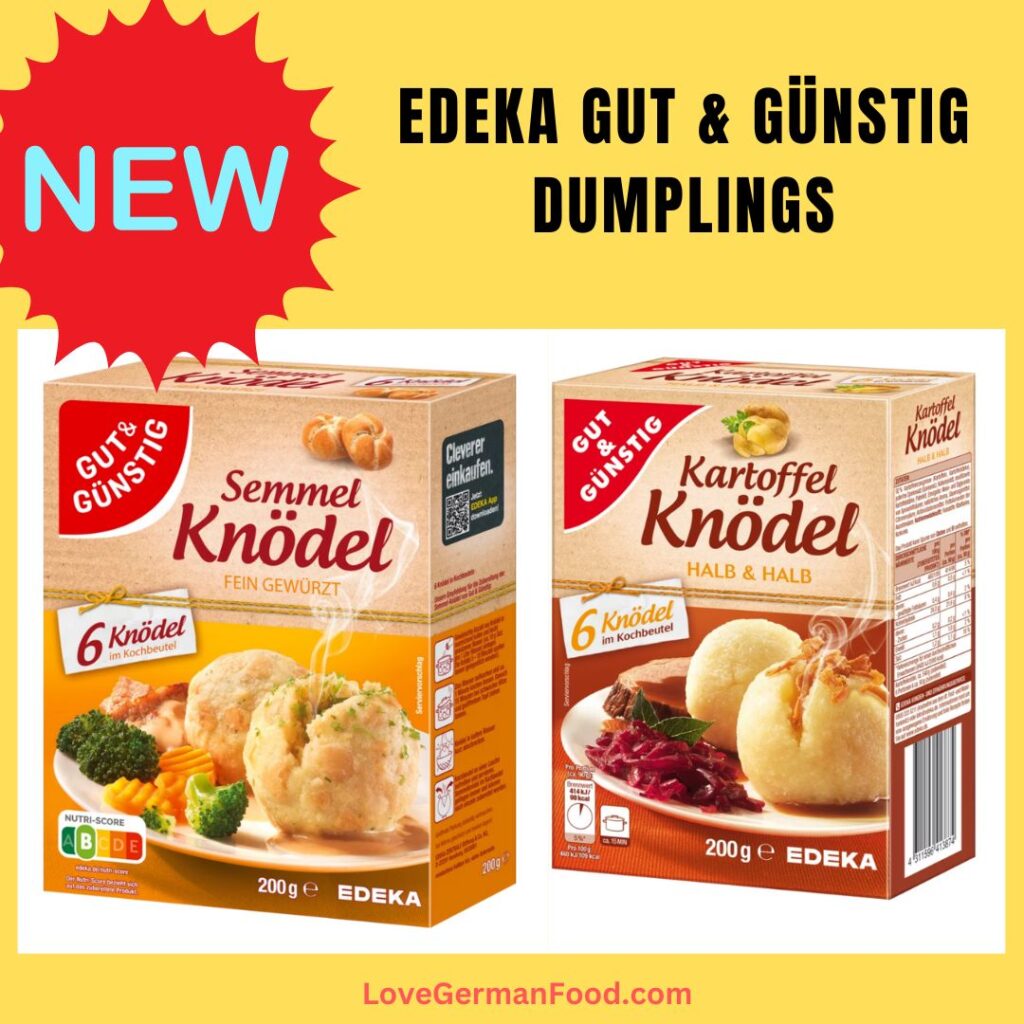 SIDE DISH RECIPES
---