We have several pancake recipes on this website but today I found an authentic German recipe that was too simple to be true! It's a proven recipe, nothing can fail. Make these pancakes for your Sunday brunch, for a dessert with ice cream and whipped cream or just for a treat with Nutella or maple syrup.  It could be even a Valentine's Day surprise or a dessert for a romantic dinner for Two. There are so many options and occasions! Happy Cooking!
Ingredients Simple German Pancake Recipe
Base Dough
(for 3-4 pancakes) depending on the size of the pan
6 tbsp flour
¼ Liter milk or mineral water
2 eggs
1 dash salt or sugar for sweet pancakes
4 tbsp butter for frying
Topping Variations
fresh fruit such as peaches, strawberries, blueberries mixed with some vanilla extract
thin layer of apricot jam
dust with powdered sugar and slightly roasted sliced almonds
mix of sugar and cinnamon
apple sauce
lingonberry jam – vanilla ice cream – whipped cream – Nutella – Maple syrup
---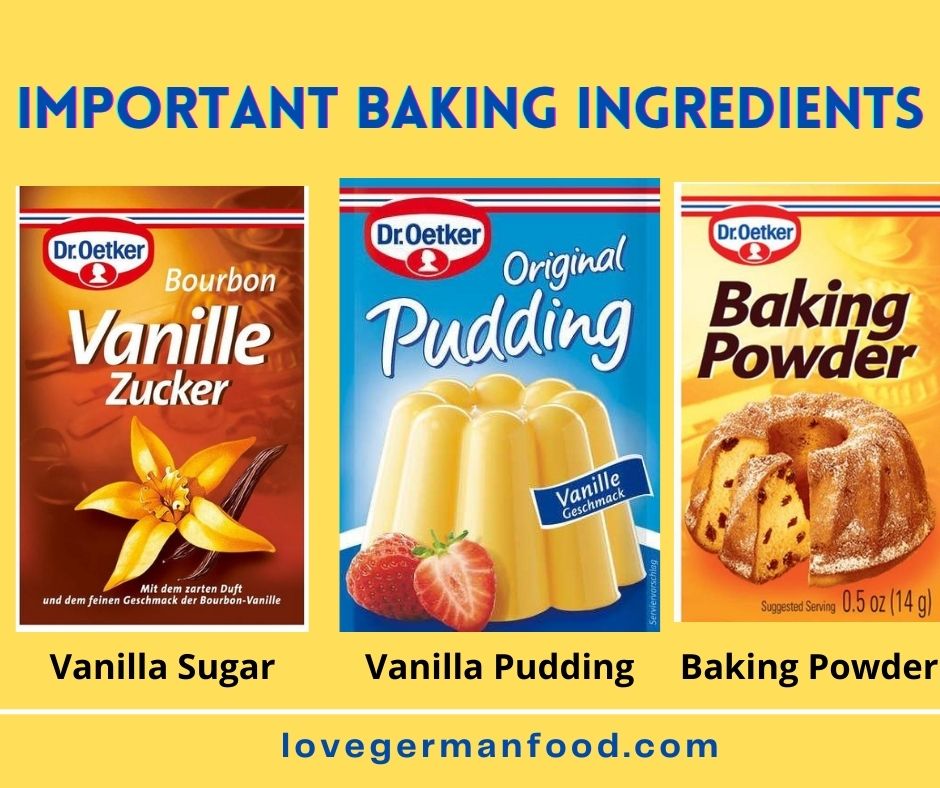 ---
Cooking Instructions Simple German Pancake Recipe
– Place flour into a bowl, add milk or water, whisk well until dough is smooth.
– Add eggs and salt or sugar.
You should get a thicker dough, it should not be thin.
– Let sit for 30 minutes.
– Heat butter in a non-stick pan.
– With a ladle add the dough and spread it evenly around in the pan.
– Turn the pancake when you see that the dough has become somewhat firm on the surface.
– Always add some butter to the pan, the pancakes shouldn't swim in butter but you need a good amount.
– Roll the pancake and keep in the warm oven until all pancakes are done.
Fruit Pancakes

– Make the base dough per instructions.
– If you like you cam puree fruit with a stick mixer, add sugar, vanilla sugar to taste. You can add also a hint of Cognac or Whiskey for some flavor.
– Or just chop the fruit into small pieces.
– Spread the puree/fruit pieces over the baked pan cakes, roll each one and place on a warm plate.
– Dust with some powdered sugar
For all pancakes: Serve them right away.
---
---
Pancakes Parisienne – Paris Style
– Make the base dough per instructions.
– These pancakes must be very thin, like the French crepes.
– Roast the sliced almonds in a pan without any grease. They should just get slightly brown.
– When done spread a thin layer of jam on each pancake and sprinkle with roasted almonds.
– Fold them on a plate and dust with powdered sugar. If you like serve them with a dot of whipped cream.