The Swabian plum cake is a bit different than the other German plum cakes. You would first make a plum compote which will be used for the cake. It's a great cake, try it out if you can get the Italian plums – it's the time now. Happy Cooking!
Ingredients Swabian Plum Cake
750 g Italian plums
4 tbsp water
275 g sugar
40 g corn starch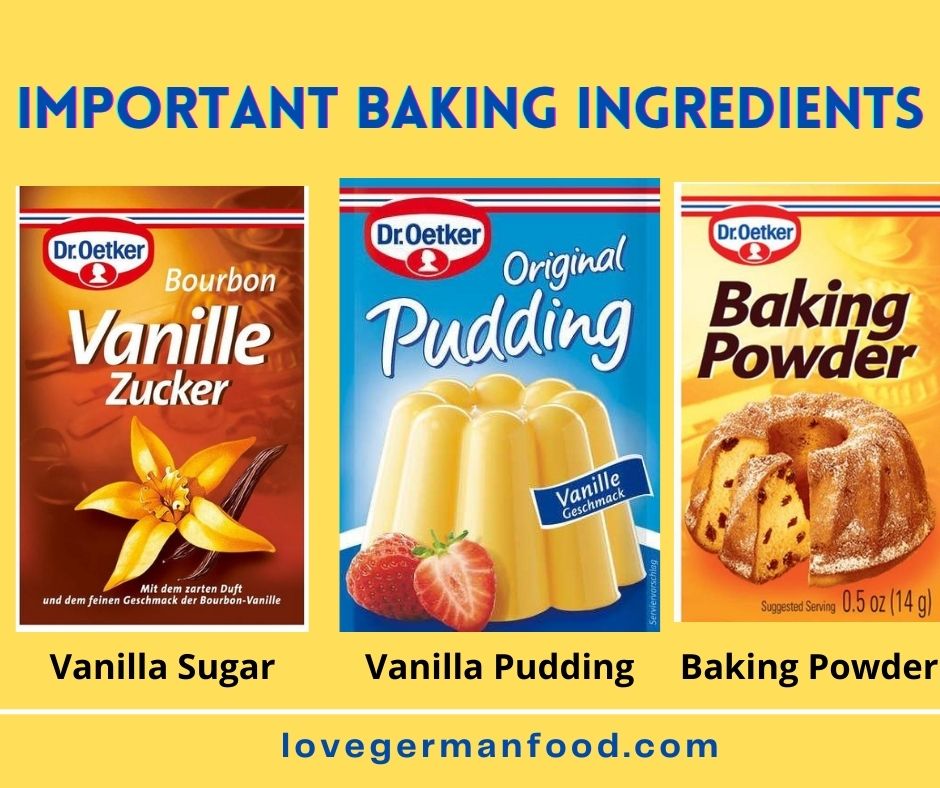 DOUGH
250 g butter
1 package – 0.5oz vanilla sugar – How to Make Vanilla Sugar –
5 eggs
2 tsp baking powder Dr. Oetker
250 g flour
Butter, breadcrumbs for the form
2 tbsp apricot jam
1 tbsp powdered sugar
some breadcrumbs, natural
Baking Instructions Swabian Plum Cake
– Wash plums, pat dry, cut in half and remove pit. Cut in quarters.
– Place 4 tbsp water, 75 g sugar and plums in a pan. Mix and bring to a brief boil.
– Mix starch and 5 tbsp water until smooth. Add to plums and bring again to a brief boil.
– Let cool off.
Make the Dough
– Combine butter with remaining sugar and vanilla sugar, whisk with hand mixer until creamy.
– Add eggs one after the other.
– Mix flour with baking powder; sieve it into the dough, mix well.
– Pre-heat oven to 200 C or 350 F.
– Grease a spring from (26cm or 10 inches), sprinkle with breadcrumbs.
– Add half of the dough into the form.
– Place plum compote on top, then add remaining dough. Spread dough evenly.
– Bake for 50-60 min.
– Let cake cool off before removing from the form.
– Warm the jam in a pan. Spread evenly on top of the cake.
– Before serving sprinkle with powdered sugar.
---