Danzig, or in Polish Gdańsk, is a city that has made a lot of history throughout the past centuries. It was and still is a very interesting place and used to be populated by Germans until 1945. From this time many recipes had its origin and others got lost.  The good thing is some recipes are still available, and one of these recipes is the West Prussian dish Sour Meatballs Danzig Style. The dish reminds of the Königsberger Klopse but it's a bit different. The recipe is using Pimento which is originated from the Spanish word "pimienta" (pepper or peppercorn). To most English speaking people the tree is called "pimento" and the berries "allspice". This recipe is a rare find and I hope you love it. Happy Cooking!
Ingredients Sour Meatballs Danzig Style
For the Meatballs
750 g ground meat beef or pork, or half/half
1 medium-large onion, chopped
t tbsp breadcrumbs (natural, no spices)
1 egg
salt, pepper to taste
For the Sauce
2 tsp flour TL Mehl
2 small onions, cut in quarters
1½ liter water
3 tbsp sugar
3 tbsp vinegar, eg Hengstenberg with herbs, or the German "Essig Essenz"
salt, pepper to taste
6 piment corns (Allspice)
2 bay leaves
2 tbsp butter
1 egg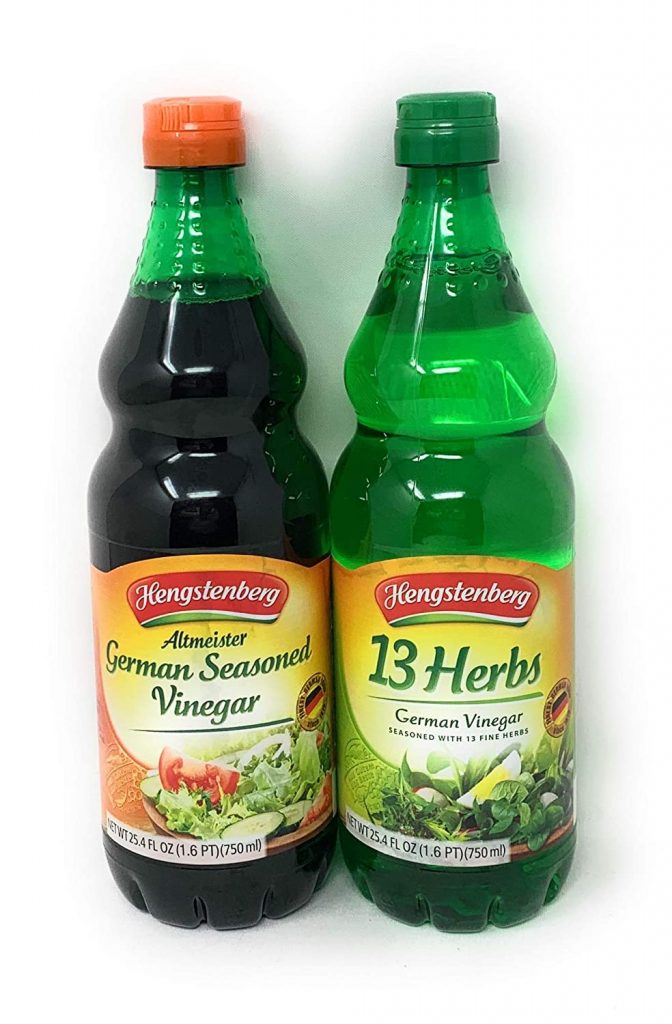 Cooking Instructions Sour Meatballs Danzig Style
– Chop onion fine.
– Combine egg white with meat, onion, breadcrumbs, salt and pepper.
– Knead well until you get a dough that allows to make balls.
– Form small to medium size and round balls from the meat.
– In a larger pot bring onions with water, sugar, vinegar, bay leaves and piment to a boil.
– Add a dash of salt.
– Place each meat ball on a spoon and place carefully into the water. Reduce heat.
– Let meatballs simmer on low-medium heat for about 15 min, then remove with a slotted spoon.
– Keep warm and keep the broth. Remove the spices.
Make the Sauce
– – Heat butter, sieve flour over it and add 1 liter of the broth. Whisk consistently until a brief boil, reduce heat and let boil for 10 min.
– Spice with vinegar, sugar, salt and pepper to taste.
– Beat the egg and add to the sauce – Make sure the sauce is NOT boiling. Turn off the heat.
– Add the meatballs to the sauce and let simmer on for 5 min.
Serve with boiled potatoes, that's the classic side dish for the meatballs.