As you can see on the photo below the Swabian Sauerkraut Soup contains spinach, yes, exactly spinach. If you are skeptical, let me assure you, it is a great combination with Sauerkraut and tastes delicious. This Sauerkraut soup is very popular in the South of Germany, Swabia, the Schwabenland with its capital Stuttgart. Try out this delicious German recipe and let me know. Happy Cooking!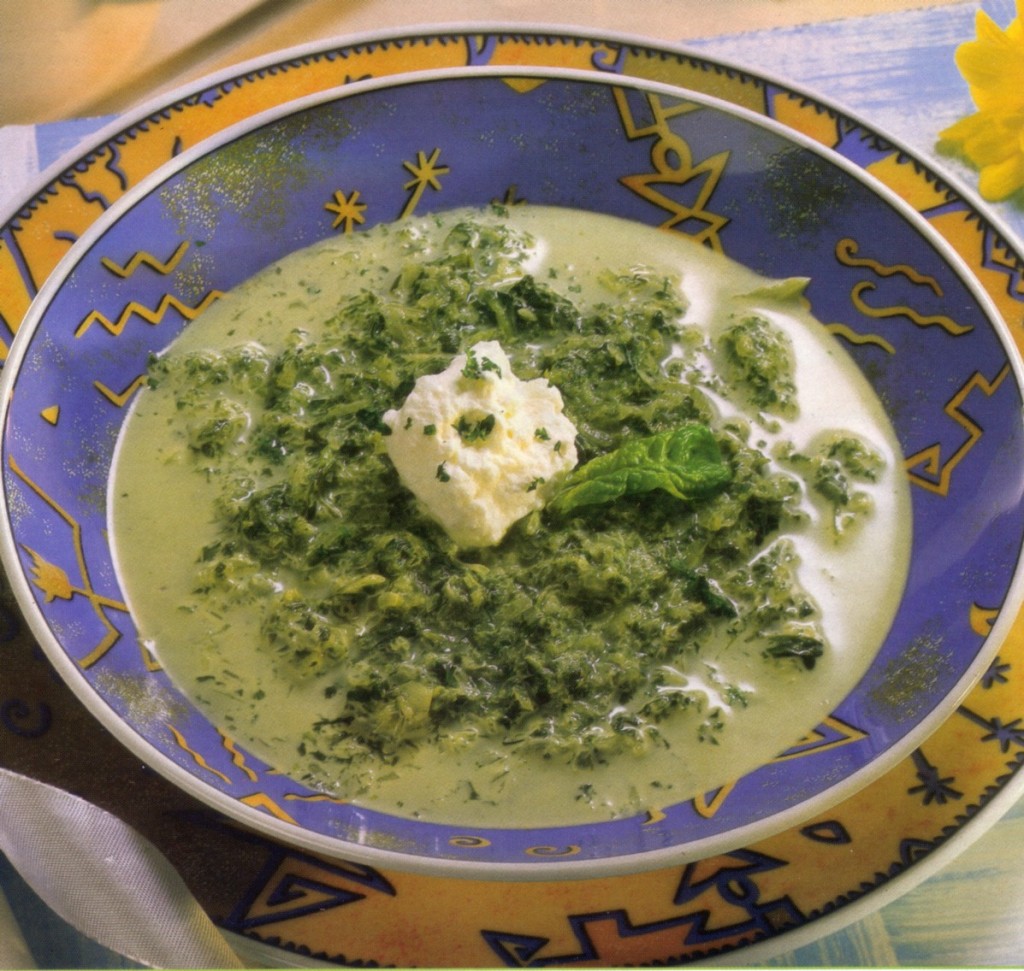 Ingredients Swabian Sauerkraut Soup
250 g fresh or frozen spinach
300 g mild Sauerkraut
500ml beef broth (instant or cubes) – How to make Beef Broth –
3 tbsp chopped parsley
300 ml heavy cream
salt, pepper to taste
1 dash sugar
100 g creme fraiche
Cooking Instructions Swabian Sauerkraut Soup
1. Wash and remove stems and roots from fresh spinach – Thaw frozen spinach and let drain in a sieve until all water has drained.
2. Chop Sauerkraut;
3. Wash parsley, let dry on kitchen paper, then chop fine.
4. Puree Sauerkraut, spinach and parsley with a stick mixer or in a blender.
5. Place into a large pot and fill in the beef broth; let simmer for 15 minutes.
6. Add heavy cream, salt, pepper and sugar; let steep for another 5 minutes.
7. Serve the soup with a dab of creme fraiche.
Variation:
Instead of using the whole amount of heavy cream, mix in about 100g grated gouda cheese.