The tropical pineapple dessert will complete your dinner perfectly. It is tropical because the ingredient list consists of
pineapple, coconut, raspberries and apricots.  Happy Cooking!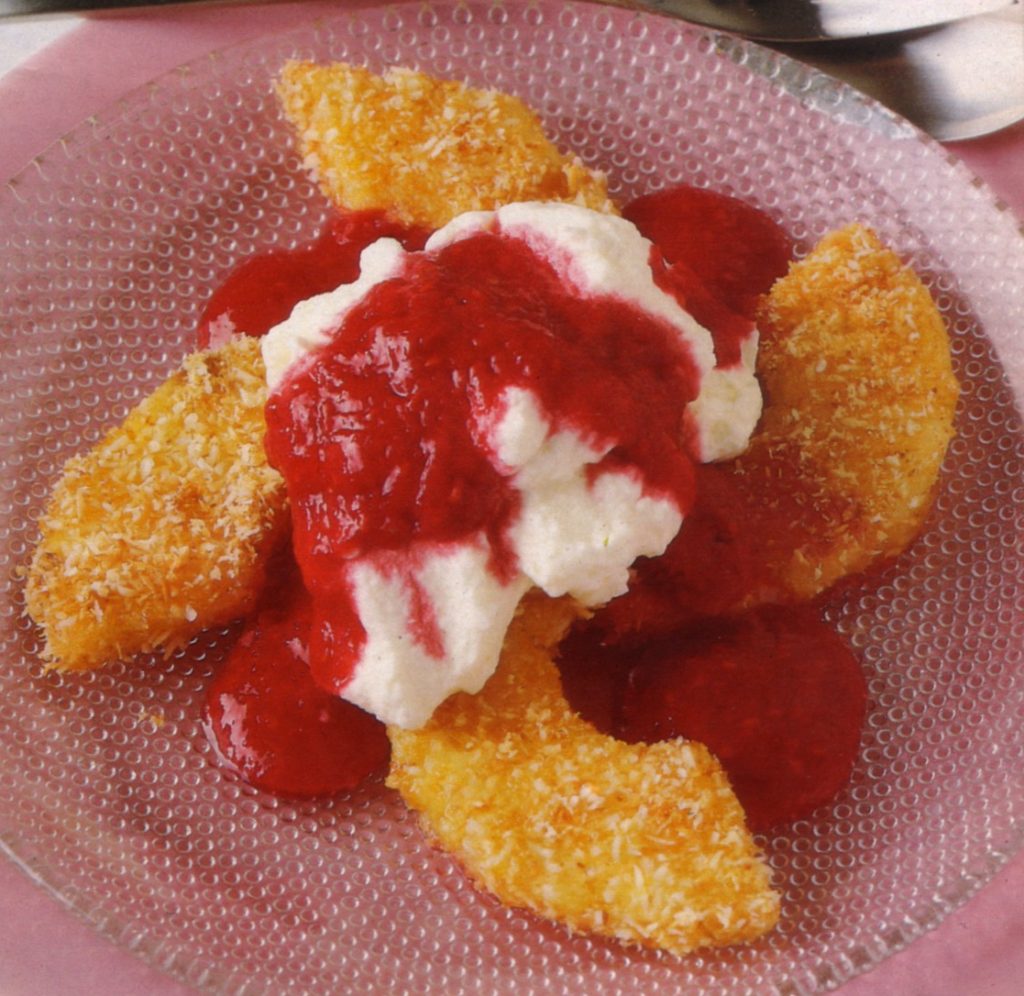 Ingredients Tropical Pineapple Dessert
1 small pineapple
100 g coconut, grated, unsweetened
1 jar apricot jam (450 g)
1/4 l heavy cream
1  package vanilla sugar Dr. Oetker, 0.5oz – How to make Vanilla Sugar –
1 tbsp powdered sugar
frozen raspberries or fresh
Cooking Instructions Tropical Pineapple Dessert
– Cut Pineapple horizontal in slices, peel them, cut out the stem in the middle, cut the slices in half.
– Roast the coconut without fat in a pan until golden.
– Melt apricot jam on low heat.
– Take the pineapple halves and turn them in the melted apricot jam, then turn them in grated coconut until completely covered.
– Beat the cream with vanilla sugar until firm.
– Puree the raspberries with the sugar.
Serve the pineapple slices with whipped cream and the raspberry sauce.