Are you looking for a classic German dessert recipe that can be served at the end of a festive menu or dinner party? This vanilla cream recipe is a wonderful dessert. It will take about 45 minutes to make it and it can be varied to a mocha or chocolate cream. Just add chocolate and espresso coffee. Happy Cooking!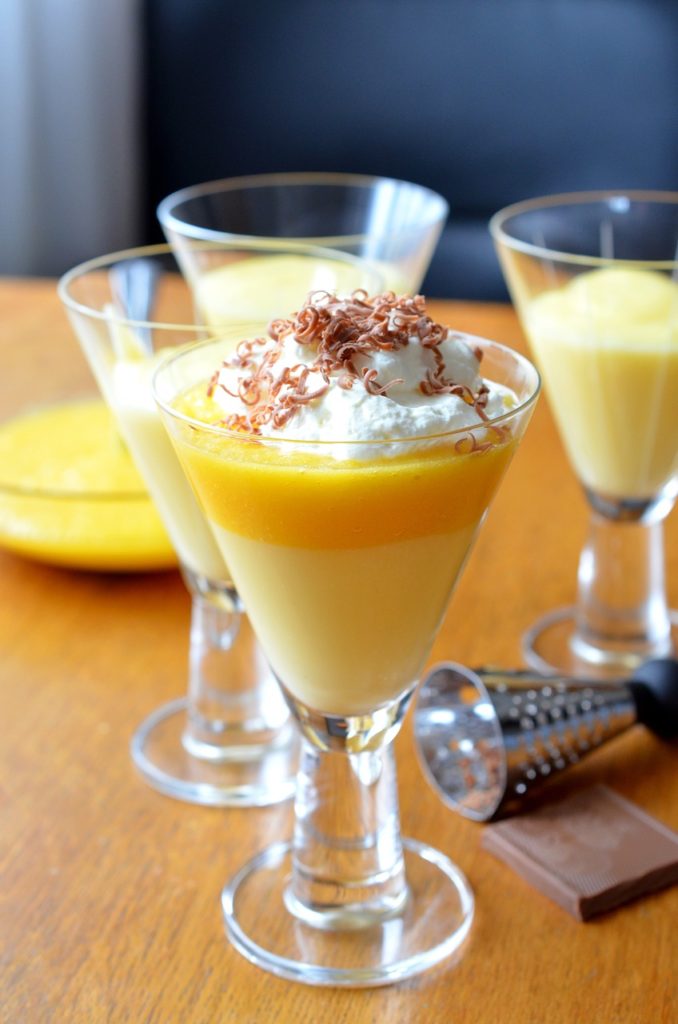 Ingredients Vanilla Cream Recipe
(serves 4)
3/8 l milk
2 vanilla beans
1 dash salt
4 eggs
60 g sugar
1 tbsp corn starch, 30 g flour
1 organic orange
125 g heavy cream
decoration: whipped cream, ground, grated chocolate
Create an amazing German Cake out of Yeast dough – Made in Germany

Cooking Instructions Vanilla Cream
– Pour milk into a pan.
– With a sharp knife slice vanilla beans and with the point of the knife take out the vanilla pulp (seeds), and add to the milk. Add the beans and the salt.
– Separate eggs; in a pan beat them with sugar until foamy; sieve in starch and flour and mix it well.
– Heat milk, but don't bring it to a boil; take out the beans and add it while steering to the egg cream. While mixing bring the cream to a brisk boil until it is thickening.
– Place the pan into cold water (using the double-boiler method) and stir the cream until it is cold.
– Wash and brush the orange with hot water, dry it and grate the peel finely; cut orange in half and squeeze one half; add the ground peel and 1 tbsp orange juice to the cream; mix it.
– Beat egg white and heavy cream separate and mix it into the cream one after the other.
– Fill the cream in glasses or dessert dishes.
– Add some whipped cream on top and sprinkle with grated chocolate.
Mocha Cream: Mix 1/4 liter milk with 1/8 liter fresh boiled mocha or espresso, and 80 g sugar, then proceed as described in the recipe. Decorate the cream with chocolate-mocha beans.
Chocolate Cream: Melt 50 g finely ground chocolate in milk and proceed as described in the recipe. Decorate with white ground chocolate or fruit.