Fried green asparagus is a delicious side dish or a main dish for example with salmon or chicken. In Germany the white asparagus is very popular but the green one has made its way to Germany as well. Try this simple recipe and you will be surpr1sed how good it tastes. Happy Cooking!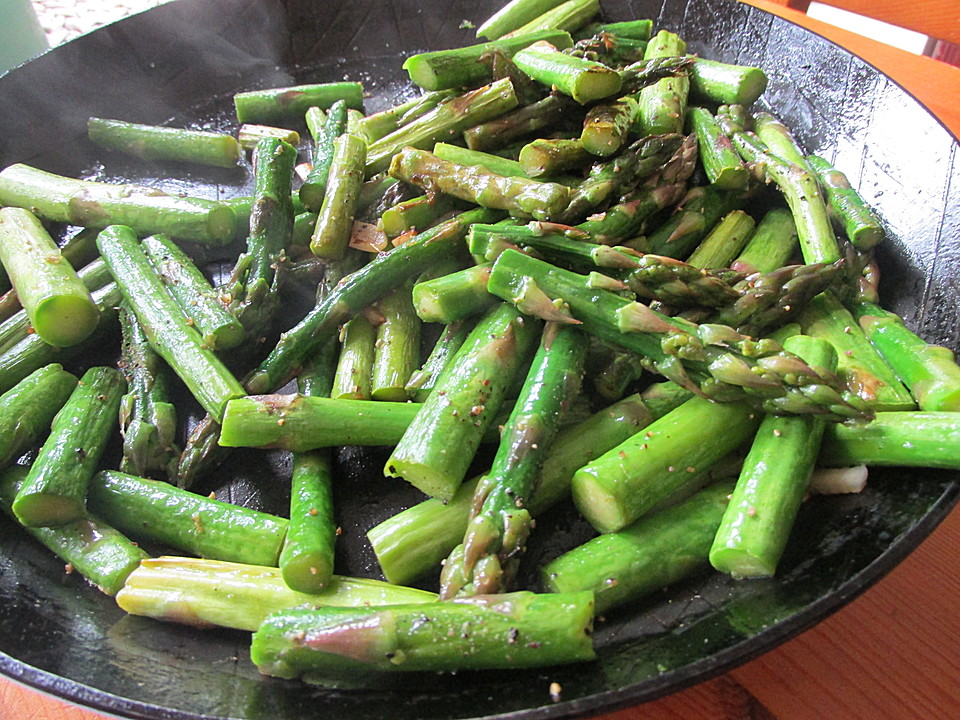 Ingredients  Fried Green Asparagus
1 lb green asparagus
2 garlic cloves
some olive oil
salt and pepper to taste
Cooking Instructions Fried Green Asparagus
– don't peel asparagus, just cut off the hard ends.
– Cut every piece in medium sized pieces.
– peel garlic and chop fine.
– heat in a skillet olive oil and fry asparagus pieces for about 4 min, add garlic and fry for another 5 min.
– spice with salt and pepper.
Depending how soft you like the asparagus, the cooking time may extend.
Serve as side dish with chicken, salmon or steaks.